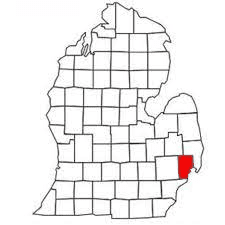 Harrison Township
Cabinet Refacing
Looking for a quick and cost-effective way to give your kitchen a fresh new look? Look no further than MKD Kitchen and Bath's cabinet refacing services in Harrison Township, Michigan.
Our team of experts can transform your outdated and worn-out cabinets into beautiful, modern ones that will breathe new life into your kitchen. With our cabinet refacing services, you can keep the layout of your kitchen while still upgrading the appearance of your cabinets.
We offer a variety of styles, colors, and finishes to choose from, so you can customize your cabinets to match your personal taste and style. Plus, our skilled craftsmen use only the highest quality materials to ensure that your new cabinets will last for years to come.
At MKD Kitchen and Bath, we pride ourselves on providing exceptional customer service and quality workmanship. We'll work with you every step of the way to ensure that your cabinet refacing project is completed on time, within budget, and to your satisfaction. With your entire project complete within as little as three days!
So if you're ready to give your kitchen a makeover, contact MKD Kitchen and Bath today to schedule your cabinet refacing consultation in Harrison Township.
No Payments, No Interest for 12 Months!
Harrison Township, MI Service Areas
Harrison Township, MI is a charming waterfront community situated in Macomb County, Michigan. Renowned for its scenic beauty, boating culture, and strong community ties, Harrison Township offers a delightful living environment for its residents and a welcoming destination for visitors.
With a population of approximately 25,000 people, Harrison Township boasts a close-knit community atmosphere. The township is nestled along the shores of Lake St. Clair and the Clinton River, providing residents with abundant opportunities for water-based activities such as boating, fishing, and swimming.
Harrison Township features a mix of residential neighborhoods, local businesses, and recreational amenities. The township's marinas and waterfront parks offer picturesque views and spaces for relaxation, while its commercial areas provide a variety of shopping, dining, and entertainment options for residents and visitors to enjoy.
Harrison Township takes pride in its excellent schools, active community organizations, and family-friendly environment. The township hosts a range of community events, festivals, and seasonal celebrations that bring residents together and foster a sense of camaraderie.
Given the community's appreciation for quality craftsmanship, there is a strong demand for home improvement services in Harrison Township. As the premier provider of kitchen and bathroom remodeling services in Harrison Township, MKD has earned a solid reputation for delivering exceptional quality and customer satisfaction.
We offer an extensive selection of premium materials, including granite and quartz, and utilize state-of-the-art fabrication and installation techniques to ensure superior results. Our team of experts works closely with each client, taking the time to understand their specific needs and preferences. We provide personalized solutions that cater to their unique requirements, transforming their homes according to their vision.
Whether you're looking to update your kitchen, remodel your bathroom, or create a customized living space that reflects your personal style, MKD has the expertise, experience, and resources to turn your dream home into a reality. We are dedicated to providing outstanding service, top-notch workmanship, and exceptional value to our clients in Harrison Township. Contact us today to learn more about our services and how we can help you achieve your home renovation goals.
Harrison Township Cabinet Refacing Service Area