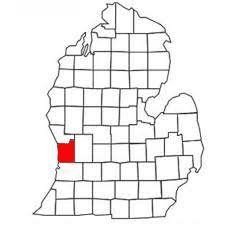 Ottawa County, MI kitchen and bath remodeling – MKD Kitchen and Bath offers premier remodeling services to Ottawa County, Michigan homeowners, including the customized fabrication and installation of top-of-the-line countertop materials, cabinet refacing, custom cabinetry, design services, and more. Our vast selection of quartz and granite countertop materials contributes to creating gorgeous interior designs for both the kitchen and bath. No matter your style, MKD's design team can help bring the home of your dreams to life – And we can't wait to get started!
View our Quartz and Granite Special Offers!
Ottawa County, MI Service Areas
Ottawa County, located on Michigan's west side, is home to roughly 290,000 residents, 6 cities, and 17 townships. The County is made up of over 100,000 households and has a number of entertainment attractions and businesses, along with countless stunning landscapes. Ottawa County directly borders Lake Michigan, which provides endless beauty and many recreational activities. The County is considered a sought after location to settle down in Michigan.
At MKD, we could not be happier to be able to do our part in providing Ottawa County homeowners with premier home remodeling services. Our commitment to excellence has amassed us over 70 years of success and we could not be more excited for what's to come. See our directory of Ottawa County service areas and let's get started on your dream home today!
Tailored Design Services: At MKD Kitchen and Bath, we recognize the paramount importance of the design phase in ensuring a successful remodeling project. Our team of experienced designers will collaborate closely with you to create a personalized plan that optimizes the functionality and visual allure of your space. Taking into consideration your preferences, lifestyle, and budget, we deliver a design that surpasses your expectations.
Premium Appliances: Complementing our comprehensive remodeling services, we offer an extensive array of high-quality appliances to complete your kitchen or bathroom upgrade in Ottowa County. Whether you're in need of a new refrigerator, stove, dishwasher, or other essential appliances, we provide top brands and models that seamlessly blend style and functionality, enhancing the overall efficiency and convenience of your space.
Expert Installation and Project Management: MKD Kitchen and Bath takes full responsibility for every aspect of your remodeling project in Ottowa County, including professional installation and project management. Our skilled team of professionals ensures a seamless and efficient installation process, paying meticulous attention to detail to deliver exceptional results. With our expertise in project management, we adeptly coordinate various trades, manage schedules, and oversee the entire project, offering you peace of mind throughout the remodeling journey.
Ottawa County Home Remodeling Services
Bespoke Countertops: MKD Kitchen and Bath specializes in crafting custom countertops that are tailored to your Ottowa County home. Whether your preference leans towards granite, quartz, laminate, or solid surface materials, our team of skilled artisans will expertly fabricate and install countertops that not only enhance the aesthetic appeal but also elevate the functionality of your kitchen or bathroom.
Cabinetry Solutions and Cabinet Refacing: Our remodeling services in Ottowa County encompass a wide range of cabinetry solutions designed to meet your unique requirements. We offer a diverse selection of high-quality cabinets in various styles and finishes, catering to your personal taste and budget. Moreover, if you're seeking to revitalize your existing cabinets without the cost of a complete replacement, our cabinet refacing services will breathe new life into your kitchen or bathroom.
See What Our Ottawa County Customers Are Saying
Karen S.
Love the new countertops! The service was excellent. The guy that measured was great and did a wonderful job. The installers were fabulous. The plumber did a perfect job. 4 super nice guys that were all very professional and talented.
Jayma A.
The quartz counter is what I expected, 👍. The installers were excellent, very nice smooth instalation. The counter was fitted to the pantries perfectly. The staff on phone calls were polite, answered questions and gave accurate information. Was installed before estimated date.
Monique M.
The service was wonderful from the office staff we dealt with to each contractor who came to our home. No complaints just kudos.
Ottawa County cities and townships we service:
No Payments, No Interest for 12 Months!
Ottawa County Countertop Service Area