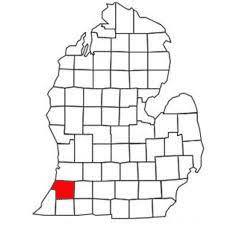 Mattawan, MI
Kitchen Remodeling
Our kitchen remodeling services offer a comprehensive solution for homeowners who want to upgrade their kitchen without the hassle of a full renovation. By opting for our services, you can transform the appearance and functionality of your kitchen while simultaneously increasing the value of your home.
Our experienced team will work closely with you to design a customized plan that meets your unique needs and budget. We can replace your outdated or damaged cabinets, install new countertops, upgrade your appliances, and much more. With our kitchen remodeling services, you can create the kitchen of your dreams without the need for a full-scale renovation.
Our team of professionals will swiftly and efficiently complete the project, leaving you with the kitchen you've always envisioned. Plus, our remodeling services are often completed in a shorter timeframe than a full renovation, minimizing the disruption and inconvenience to your daily life. Trust MKD to provide exceptional kitchen remodeling services that exceed your expectations. Contact us today to get started!
When it comes to kitchen renovations, we guarantee to help Mattawan homeowners create the kitchen of their dreams!
No Payments, No Interest for 12 Months!
Mattawan Michigan
Service Area
Mattawan is a village situated in southwestern Michigan, known for its serene natural beauty, rich cultural heritage, and friendly community. With a population of around 1,700 people, Mattawan offers a small-town charm while being easily accessible to nearby cities.
Spanning an area of 1.68 square miles, Mattawan is home to thriving local businesses, excellent public schools, and a variety of outdoor recreational activities. The village's downtown area features unique shops, art galleries, and dining options, while its parks and trails provide plenty of opportunities for residents to enjoy the great outdoors.
Thanks to the strong network of homeowners and business owners in Mattawan, there is a high demand for home renovation services in the area. As the leading provider of kitchen and bathroom remodeling services in Mattawan, MKD has built a solid reputation for delivering exceptional quality and service.
We offer an extensive selection of high-quality materials, such as granite and quartz, and employ advanced fabrication and installation techniques to ensure superior results. Our team of experts works closely with each client to understand their individual needs and preferences, providing personalized solutions that meet their unique requirements.
Whether you're looking to update your kitchen, remodel your bathroom, or create a custom living space that reflects your personal style, MKD has the expertise, experience, and resources to make your dream home a reality. We are committed to providing outstanding service, quality craftsmanship, and excellent value to our clients, and we look forward to helping you achieve your home renovation goals in Mattawan. Contact us today to learn more about our services and how we can transform your home into the space of your dreams.
Mattawan Kitchen Remodeling Service Area