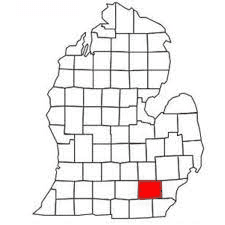 Ann Arbor Cabinet Refacing
Looking for a quick and cost-effective way to give your kitchen a fresh new look? Look no further than MKD Kitchen and Bath's cabinet refacing services in Ann Arbor, Michigan.
Our team of experts can transform your outdated and worn-out cabinets into beautiful, modern ones that will breathe new life into your kitchen. With our cabinet refacing services, you can keep the layout of your kitchen while still upgrading the appearance of your cabinets.
We offer a variety of styles, colors, and finishes to choose from, so you can customize your cabinets to match your personal taste and style. Plus, our skilled craftsmen use only the highest quality materials to ensure that your new cabinets will last for years to come.
At MKD Kitchen and Bath, we pride ourselves on providing exceptional customer service and quality workmanship. We'll work with you every step of the way to ensure that your cabinet refacing project is completed on time, within budget, and to your satisfaction. With your entire project complete within as little as three days!
So if you're ready to give your kitchen a makeover, contact MKD Kitchen and Bath today to schedule your cabinet refacing consultation in Ann Arbor.
No Payments, No Interest for 12 Months!
Ann Arbor, MI Service Areas
Ann Arbor is a vibrant city located in the state of Michigan, known for its bustling downtown area, beautiful parks, and prestigious University of Michigan campus.
The city boasts a diverse cultural scene, with numerous art galleries, theaters, and music venues showcasing local and international talent. The Ann Arbor Hands-On Museum offers interactive exhibits for children and adults alike, while the Michigan Theater hosts film screenings, concerts, and other events throughout the year.
Foodies will delight in the city's culinary offerings, which range from upscale dining experiences to casual eateries serving up classic American fare. The Ann Arbor Farmers Market is a must-visit for those interested in fresh produce and artisanal goods, and the Zingerman's Deli is a local institution famous for its sandwiches and baked goods.
Outdoor enthusiasts can take advantage of the city's many parks and natural areas, including the Huron River and the Nichols Arboretum. The University of Michigan's Matthaei Botanical Gardens and Nichols Arboretum offer beautiful trails and gardens to explore, while the Leslie Science and Nature Center provides educational programs and wildlife exhibits.
With its vibrant arts scene, diverse culinary offerings, and beautiful natural surroundings, Ann Arbor is a must-visit destination for anyone traveling to Michigan.
Ann Arbor Cabinet Refacing Service Area