If you love to cook, MKD Kitchen and Bath has the appliances for you. Work with your MKD designer to include any of these fine kitchen appliance options in your design plan.
Amana brand believes in putting the ability in afford–ability. That's why our appliances costless, but really deliver — so both you and your wallet stay happy.
Whether you prefer sleek, bold or somewhere in between, you'll find the series of appliances that's perfect for your kitchen.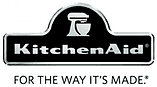 In 1919 our iconic Stand Mixer was born. And from that stemmed an entire kitchen of high-performance appliances-all created with the same attention to detail, quality craftsmanship, versatile technology and timeless design.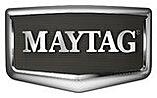 Inside every Maytag® appliance is the tough, hard-working spirit of American dependability. It's more than commercial grade gears and gaskets – parts alone can't cook a dinner for five.

Zephyr Ventilation was first to recognize the unmet demand for more powerful, professional-grade hoods in the home. And we answered with the Power Series, high-CFM performers that put air quality concerns to rest with quiet efficiency—and raised the bar with self-cleaning, filter-free technologies never before available.

Whatever you're after, one thing is certain: Sub-Zero and Wolf appliances offer the styles, sizes and performance features to enhance any type of kitchen.

Enjoy a lifetime of adventurous, more satisfying cooking. Wolf distills legendary professional heritage, power and finesse into cooking equipment whose precise control ensures the dish you have in mind will be the dish you bring to the table.
Whirlpool® brand is dedicated to helping families thrive. See how we're proving the value of care in ways that are bigger than us all.
If you're interested in custom kitchen cabinetry, or other home remodeling products for your Michigan home, turn to MKD. Contact us today to find out more about our options and schedule a consultation with a designer, or come visit us at our locations in Kalamazoo, Battle Creek, or Marshall.