Kitchen & Bath Cabinet Refacing
Your Quickest Path to a Stunning Makeover
Once your project starts, we prioritize a quick execution, bringing you back to a space just as functional and much more beautiful in as little as 3 days.
Updated cabinetry can transform your home from ordinary to extraordinary, which is why cabinet refacing is such a sought-after product offering.
Learn more about our kitchen and bath refacing services:
Who is Cabinet Refacing For?
Cabinet refacing is ideal for homeowners who are content with their current kitchen or bathroom layout but seek a fresh, updated look. It's a budget-friendly, time-saving alternative to a full cabinet replacement, perfect for those aiming for a quick yet impactful home improvement.
Cabinet refacing will not only radically transform the appearance of your kitchen or bath but also increase your home's value. Through our cabinet refacing program, we will remove your worn, scratched, or outdated cabinets and leave you with an exceptionally restored cabinet system.
No Payments, No Interest for 12 Months on Your Cabinet Refacing Project!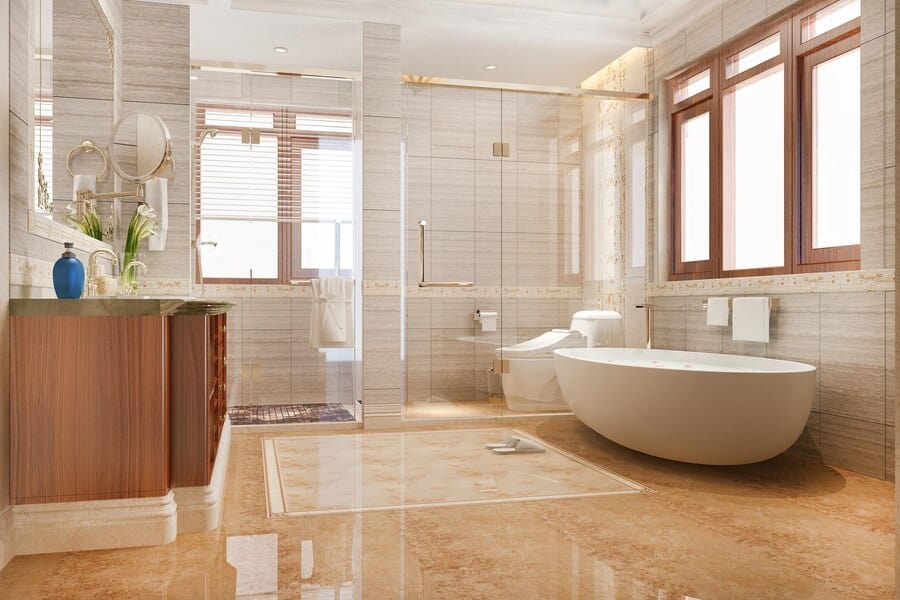 Why Choose MKD for Your Cabinet Refacing?
What can you expect from the end results of Cabinet Refacing?
The Cabinet Refacing Process
At MKD, we are a full-service cabinet refacing provider, which means you can rest easy knowing we will be walking you through the entirety of your project. Outlined below is the process involved with the purchase of cabinet refacing – it's that simple!
What Is Included With Cabinet Refacing?
The MKD Signature® Refacing Process is a proven way to bring your vision for your home to life.
Through tailored project solutions and essentially endless customizations, our cabinet refacing program includes:
What Is Involved With Cabinet Refacing?
The cabinet refacing process involves our team of expert designers, manufacturers, and installers working together to expertly renovate your current cabinet system.
Our cabinet refacing program is efficient and affordable, however, the core element to our success is our experience. We work only with experienced professionals to ensure quality results in a timely manner.
MKD's cabinet refacing program involves
Save $500 on Cabinet Refacing
What Benefits Does Cabinet Refacing Have?
Reinvigorate your space with the best of the best updates and trends
Revamp your daily life with practical results that fit your lifestyle
What our clients are saying
I really appreciated you MKD for making my kitchen look beautiful. Your company and installers were very professional and caring. Thank you so much I love my new kitchen!
The entire experience was fantastic starting with the measuring of the kitchen through the install. The staff here are very professional and respectful of my time and my kitchen. I would recommend them to anyone. My kitchen is beautiful!
Awesome experience. Products are high quality, installation effortless. Friendly and professional. Highly recommended.
Awesome company to work with. They helped design our space. Easy to work with and great customer service. Will definitely use them again in the future.
MKD's customer service proposition is the best I have seen in my 45 years of serving kitchen remodel customers. The Townsend's treat their customer's kitchens like they are their own, and their craftsmanship and fabrication is second to none. This is a great company to do business with.
Why Choose MKD For Your Cabinet Refacing?
Choosing MKD gives you access to our expertise: with over 72 years of service, we have mastered the art of kitchen and bath design.
As a premier provider of home remodeling solutions, we have a long-standing record of going above and beyond for our clients.
For more than seven decades, we have been committed to treating each remodeling project as if it was for our own home. After all, our success relies on our clients' satisfaction. This is why we work hard to develop strong relationships, practice effective communication, provide personalized service, and deliver quality results. Our customer-driven mission is to execute and complete all remodeling projects to the highest standard and bring our client's vision to life.
Along with our mission of excellence, we commit to providing unmatched customer service, on-time deliveries, quality products, and professional installation services.
We pledge to provide the most efficient, convenient, and affordable remodeling solution to revitalize your existing cabinets with cabinet refacing. Working with MKD means working with the best, and affordability that never compromises on quality.
Believe it or not, no matter how old or outdated your current cabinets may seem, they have the potential to be an extraordinary part of your home. From style to functionality, you'll receive the same, elevated look of brand-new cabinets with cabinet refacing, without the need to go through a full remodel. Our less expensive and less invasive approach will give your bathroom a transformation you'll have to see to believe. Let us help you create your updated modern masterpiece – We can't wait to see your bathroom reach its full potential. Contact us today!
If you're interested in custom bathroom cabinetry, or other bathroom remodeling products for your Michigan home, turn to MKD Kitchen and Bath. Contact us today to find out more about our options and schedule a consultation with a designer, or come visit us at our locations in Kalamazoo, Battle Creek, or Marshall.