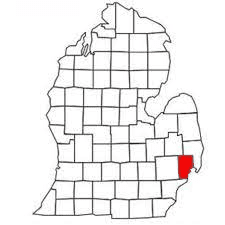 Welcome to MKD Kitchen and Bath, your top choice for countertop services in Macomb, Michigan! We offer a wide selection of high-quality countertops in various materials, including quartz, granite, solid surface, and laminate. Our experienced team is here to help you find the perfect countertop to match your style and needs.
New countertops can transform your home, giving your kitchen or bathroom a fresh and updated look. Not only do they enhance the aesthetic appeal of your space, but they can also improve functionality and add value to your home. Our custom countertops are made to fit your space perfectly, ensuring a seamless and polished finish.
Quartz countertops are a popular choice among homeowners due to their durability and low maintenance. They are stain-resistant and scratch-resistant, making them an excellent option for busy families. Granite countertops offer a unique and natural appearance that can add a touch of luxury to any kitchen or bathroom. Solid surface countertops offer a non-porous surface that is easy to clean and maintain. Laminate countertops are a budget-friendly option that comes in a variety of colors and patterns.
At MKD Kitchen and Bath, we are committed to providing our customers with exceptional service and high-quality products. Our team will work with you every step of the way to ensure that your new countertops meet your expectations and exceed your standards. We offer free design consultations to help you visualize your new space and make informed decisions about your countertop selection.
Transform your home with new custom countertops from MKD Kitchen and Bath. Contact us today to schedule your free design consultation!
No Payments, No Interest for 12 Months!
Macomb Michigan Countertop Service Area
Welcome to Macomb, Michigan, a vibrant and growing community located in the heart of Metro Detroit. With a population of over 90,000 people, Macomb offers a unique blend of suburban and rural living, as well as easy access to the area's major highways, shopping centers, and cultural attractions.
At MKD Kitchen and Bath, we are proud to serve the residents of Macomb with our custom countertop services. Our team of experienced designers and craftsmen can help you choose the perfect countertop material, whether it's quartz, granite, solid surface, or laminate, to enhance the beauty and functionality of your kitchen or bathroom.
With our custom countertop services, you can transform your home in a matter of days. New countertops not only add aesthetic value to your home, but also increase its overall value. Our countertops are designed to withstand the test of time, while also providing a durable and easy-to-maintain surface for all your cooking and entertaining needs.
If you're in Macomb and looking to upgrade your home with new countertops, contact MKD Kitchen and Bath today for a free design consultation. Our team of experts is ready to help you choose the perfect countertop solution for your home.
Macomb Countertops Service Area