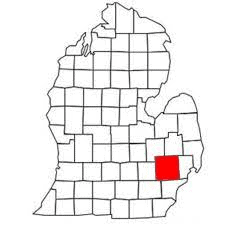 Rochester Hills, MI
Kitchen Remodeling
Welcome to MKD Kitchen and Bath, your trusted partner for custom kitchen remodeling services in Rochester Hills, Michigan. We understand that your kitchen is the heart of your home, and that's why we offer a comprehensive range of services to ensure that it's functional, beautiful and customized to your unique needs.
Our kitchen remodeling services include custom countertops, cabinetry, cabinet refacing, appliances and design services. We work closely with our clients to ensure that their vision is brought to life, using only the highest quality materials and expert craftsmanship to create a space that exceeds their expectations.
Custom countertops are a key element of any kitchen remodel. At MKD Kitchen and Bath, we offer a range of options including granite, quartz, solid surface, and laminate countertops, to suit every taste and budget. Our expert designers will work with you to choose the perfect countertop material, color and finish that will complement your cabinetry and enhance the overall look of your kitchen.
In addition to countertops, our custom cabinetry services are a great way to add value to your kitchen while enhancing its functionality. Our skilled craftsmen will create customized cabinets that are tailored to your exact specifications, ensuring that every inch of your kitchen is maximized to its full potential.
If you're looking for a more cost-effective way to give your kitchen a facelift, our cabinet refacing services are a great option. This process involves replacing only the cabinet doors, drawer fronts and hardware while keeping the existing cabinet boxes, resulting in a fresh new look for your kitchen at a fraction of the cost of a full cabinet replacement.
At MKD Kitchen and Bath, we take pride in our work and are committed to delivering the highest quality products and services to our clients. Contact us today for a free design consultation and let us help transform your kitchen into the space of your dreams!
No Payments, No Interest for 12 Months!
Rochester Hills Michigan Kitchen Remodeling Service Area
Rochester Hills is a vibrant city located in Oakland County, Michigan. Known for its beautiful parks, excellent schools, and historic downtown area, Rochester Hills has something to offer for everyone. With a population of around 75,000, it is a bustling community that continues to grow and thrive.
If you are a homeowner in Rochester Hills, you may be looking for ways to update and improve your living space. One of the best ways to achieve this is through a kitchen remodel. A kitchen remodel can transform your home by creating a more functional and aesthetically pleasing space. Whether you are looking to update your cabinets, countertops, appliances, or overall design, a kitchen remodel can make your dreams a reality.
At MKD Kitchen and Bath, we specialize in custom kitchen remodeling services in Rochester Hills. We offer a variety of services, including custom countertops, cabinetry, cabinet refacing, appliances, and design services. Our team of experts will work with you to create a kitchen that not only meets your needs but also exceeds your expectations.
We understand that a kitchen remodel can be a big investment, which is why we strive to offer competitive pricing and high-quality products and services. Our goal is to make the remodeling process as smooth and stress-free as possible, from the initial design consultation to the final installation.
If you are ready to transform your home with a custom kitchen remodel in Rochester Hills, contact MKD Kitchen and Bath today for a free design consultation. We look forward to working with you to create the kitchen of your dreams.
Rochester Hills Kitchen Remodeling Service Area