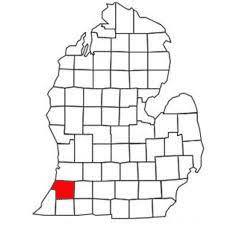 Welcome to MKD Kitchen and Bath, your premier destination for custom cabinetry in Paw Paw, Michigan. Our expert team of designers and craftsmen are dedicated to bringing your dream kitchen or bathroom to life with beautiful and functional custom cabinetry.
Custom cabinetry can completely transform your space and add a unique touch of personality and style. We offer a wide range of design options, materials, finishes, and hardware to ensure your custom cabinetry is perfect for your specific needs and preferences. Whether you are looking for a traditional or modern look, we can help you create the perfect cabinetry to match your vision.
Our team is dedicated to providing personalized service throughout the entire process, from initial design to final installation. We understand that your home is your sanctuary, and we take great care to ensure that your custom cabinetry is crafted with the utmost care and attention to detail.
Ready to start your custom cabinetry project in Paw Paw? Contact us today to schedule a free design consultation and let us help bring your dream kitchen or bathroom to life.
No Payments, No Interest for 12 Months!
Paw Paw Michigan
Service Area
Paw Paw, Michigan is a charming town located in the southwestern part of the state. With a population of just over 3,000 people, this tight-knit community offers a small-town feel with easy access to larger cities like Kalamazoo and Grand Rapids. The town is known for its picturesque countryside, local wineries, and friendly residents.
At MKD Kitchen and Bath, we understand the importance of having a functional and aesthetically pleasing home. That's why we offer custom cabinetry services in Paw Paw, Michigan. Our team of skilled craftsmen can create beautiful and functional cabinets for your kitchen or bathroom, designed to meet your specific needs and preferences.
Custom cabinets can transform your home by adding style, storage, and functionality to your space. Whether you're looking for sleek, modern designs or traditional, classic looks, our team can help you achieve the perfect balance between form and function. We use only the highest quality materials and techniques to ensure that your custom cabinets are durable, functional, and beautiful.
If you're ready to transform your kitchen or bathroom with custom cabinets, contact MKD Kitchen and Bath today for a free design consultation. Our team will work closely with you to understand your needs and preferences and create a custom solution that meets your exact specifications.
Paw Paw Cabinetry Service Area