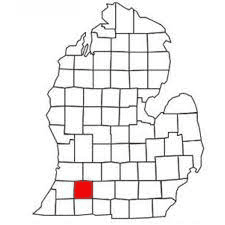 At MKD Kitchen and Bath, we offer custom cabinetry solutions to homeowners in Vicksburg, Michigan, who are looking to transform their kitchens or bathrooms. Our team of experienced designers and craftsmen work together to create the perfect cabinetry that will suit your personal style and functional needs.
Custom cabinetry offers a wide range of benefits. It not only enhances the beauty and aesthetics of your space but also provides efficient and organized storage solutions. With our custom cabinetry options, you can choose from a variety of materials, finishes, colors, and hardware to create the perfect look for your home.
Whether you are looking for traditional or modern designs, our team will work with you to create a custom cabinetry solution that perfectly suits your needs. We use only high-quality materials and modern manufacturing techniques to ensure that our custom cabinetry lasts for years to come.
If you are looking to transform your kitchen or bathroom with custom cabinetry, contact MKD Kitchen and Bath today for a free design consultation. Our team will work with you every step of the way to ensure that your custom cabinetry meets all your expectations.
No Payments, No Interest for 12 Months!
Vicksburg Michigan
Service Area
Vicksburg is a charming village located in southwestern Michigan, just a short drive from Kalamazoo. It is known for its quaint downtown area, historic homes, and abundance of outdoor recreational activities. With a population of around 3,300 residents, Vicksburg offers small-town charm while still providing easy access to big-city amenities.
If you're looking to transform your home, custom cabinetry from MKD Kitchen and Bath can make a significant difference. Our team of experts can create custom cabinets that not only provide more storage space but also enhance the overall appearance of your kitchen or bathroom. We offer a wide range of styles and finishes to choose from, ensuring that your custom cabinets perfectly match your home's aesthetic.
Custom cabinets are not only functional, but they also add value to your home. They can increase your home's resale value and make your living space more attractive to potential buyers. Our team of professionals will work with you every step of the way to ensure that your custom cabinets meet your specific needs and preferences.
At MKD Kitchen and Bath, we take pride in delivering exceptional craftsmanship and superior customer service. Contact us today to schedule a free design consultation and see how our custom cabinetry can transform your Vicksburg home.
Vicksburg Cabinetry Service Area