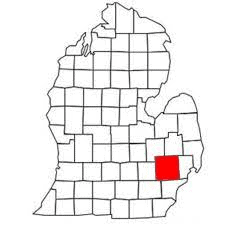 Northville, MI Countertops
At MKD Kitchen and Bath, we understand that countertops are an important part of your home's design. That's why we offer a wide range of custom countertop options to transform your Northville home. Whether you prefer quartz, granite, solid surface, or laminate, we have the expertise and materials to create the perfect countertops for your kitchen, bathroom, or any other space in your home.
New countertops can completely transform the look and feel of your home. Our team of skilled professionals will work with you to choose the perfect color, style, and material for your needs. From classic and timeless designs to modern and trendy options, we have something for everyone.
In addition to enhancing the aesthetic appeal of your home, new countertops can also increase its value. Upgrading your countertops is an investment that pays off in the long run, especially if you plan on selling your home in the future.
At MKD Kitchen and Bath, we pride ourselves on providing top-notch customer service and high-quality products. We offer free design consultations to help you create the perfect custom countertops for your home. Our experienced team will work with you every step of the way to ensure your satisfaction.
Don't wait any longer to transform your Northville home with new custom countertops. Contact us today to schedule your free design consultation and take the first step towards the home of your dreams.
No Payments, No Interest for 12 Months!
Northville Michigan Countertop Service Area
Welcome to Northville, Michigan – a charming city located in the western part of Wayne County. With a population of just over 6,000, Northville has a cozy small-town feel while still offering plenty of amenities and attractions.
The city's historic downtown district features unique shops, restaurants, and a variety of events throughout the year, such as the popular Victorian Festival and Farmers' Market. Northville also boasts several parks and nature preserves, providing residents and visitors with ample opportunities for outdoor recreation.
If you're looking to update your home, consider custom countertops from MKD Kitchen and Bath. Our team offers a wide range of countertop options, including quartz, granite, solid surface, and laminate, that can completely transform your kitchen or bathroom. With our custom designs and expert installation, you'll have a unique and functional space that you'll love for years to come.
Investing in new countertops can also increase your home's value and appeal to potential buyers if you plan to sell in the future. Don't wait to upgrade your home – contact MKD Kitchen and Bath today for a free design consultation and start creating the home of your dreams.
Northville Countertops Service Area