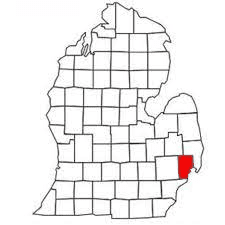 Sterling Heights Michigan Kitchen & Bathroom Remodeling
Welcome to MKD Kitchen and Bath, your trusted partner for kitchen and bathroom remodeling services in Sterling Heights, Michigan. Our team of experienced professionals are committed to helping you transform your house into the home of your dreams.
At MKD Kitchen and Bath, we provide a variety of home remodeling services to meet every homeowner's unique needs. Whether it's your kitchen or bathroom that you're looking to revamp, we have the solutions to complete your remodel with ease. 
Our services include:
Kitchen Remodeling: Our designers will work with you to renovate your kitchen according to your preferences and needs. This includes upgrading your appliances, changing the layout, adding or removing cabinetry, and more to create your ideal space. 

Bathroom Remodeling: Our bathroom remodeling service includes changing the layout, updating fixtures, installing a tub or shower, and more, to make your bathroom more functional and stylish.

Custom Cabinetry: If you want personalized and unique cabinetry, we provide a custom cabinetry service. Where we can help you design and build cabinets that match your style and fit perfectly in your space. Adding both creative storage solutions and a beautiful aesthetic to your kitchen or bath.

Cabinet Refacing: Cabinet refacing is an affordable way to give your kitchen or bathroom a facelift. MKD Kitchen and Bath can help you by replacing your old cabinet doors and drawers with new ones that match the style you want. All in as little as three days!

Countertops: We offer a variety of countertop options including quartz, granite, solid surface, and laminate. Our countertop design team will help you choose the best material and design to fit your style and needs.
Contact Us Today
If you are ready to transform your kitchen, bathroom, or any area in your home, contact us today to schedule a consultation. Our team will work with you to create a design that fits your budget and meets your unique style. We look forward to working with you to create the home of your dreams!
No Payments, No Interest for 12 Months!
Sterling Heights, MI Remodeling Service Area
Why Choose MKD Kitchen and Bath for Your Home Remodeling Needs?
At MKD Kitchen and Bath, we understand that your home is your most important investment. This is why we offer only the highest quality of kitchen, bath, and home remodeling services. Here are some of the reasons why you should choose us for your next home remodeling project:
Experience – With over 70 years of experience in the industry, we have the expertise and knowledge to handle any remodeling project, no matter how big or small.
Quality – We use only the highest quality materials and products to ensure that your new kitchen or bathroom will last for years to come.
Customer Service – We are committed to providing our customers with the best possible service, from the initial consultation to the final walkthrough.
Attention to Detail – We pay close attention to every detail to ensure that your new kitchen or bathroom meets all of your needs and exceeds your expectations.
Affordable – We offer competitive pricing on all of our services, without sacrificing quality or craftsmanship.
Sterling Heights Home Remodeling Service Area
"*" indicates required fields