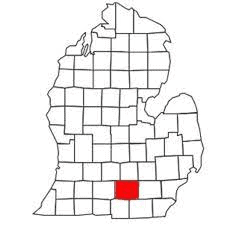 Jackson County Remodeling
Jackson County, MI kitchen and bathroom remodeling – Jackson County, Michigan homeowners can trust MKD for all their kitchen and bath remodeling needs. When it comes to countertops, cabinetry, cabinet refacing, appliances, design services, and more, we offer the best in the business. With the finest selection of home remodeling materials in Michigan.
Throughout the entire remodeling process, our team guides each client through every step of the way. From selecting the right countertop to fit your style, to our professional fabrication and installation, we have your back through it all.
It is our guarantee that your custom deisgn will be a beloved part of your home for years to come. If you're a Jackson County homeowner and ready to get started on the home of your dreams, contact us today to get started!
View our Quartz and Granite Special Offers!
Jackson County, MI Service Areas
Jackson County is located in the lower south side of Michigan and is one of the most attractive counties in the State. Home to over 158,000 residents, one city, and 19 townships, the County is considered a sought after suburb to settle down.
With beautiful lakes and rivers, great public schools, and various entertainment, Jackson County has attracted more than 60,000 households within the County's 720 sq miles.
Of the numerous homeowners in Jackson County, when they decide they're ready to start a remodel, MKD is here to make it happen! As a top of the line provider of countertops, we've earned an exquisite reputation among Jackson County and we look forward to helping you bring your dream home to life.
Reach out today to get started!
Jackson County Remodeling Services
Tailored Countertop Solutions: MKD Kitchen and Bath specializes in creating custom countertops that are meticulously crafted to perfectly fit your Jackson County home. Our team of highly skilled craftsmen utilizes a diverse range of materials, such as granite, quartz, laminate, and solid surface, to fabricate and install countertops that not only enhance the aesthetic appeal of your kitchen or bathroom but also elevate their functionality.
Customized Cabinetry and Cabinet Refacing: Our remodeling services in Jackson County provide tailored cabinetry solutions designed to meet your unique needs. We offer an extensive selection of top-quality cabinets in various styles and finishes, tailored to suit your personal taste and budget. Moreover, if you desire to refresh your existing cabinets without the expense of a complete replacement, our cabinet refacing services will give your kitchen or bathroom a renewed and contemporary look.
Personalized Design Services: At MKD Kitchen and Bath, we recognize the vital role that the design phase plays in achieving a successful remodeling project. Our team of experienced designers collaborates closely with you to develop a customized plan that maximizes both the functionality and visual appeal of your space. Taking into consideration your preferences, lifestyle, and budget, we deliver a design that goes above and beyond your expectations.
Premium Appliances: As part of our comprehensive remodeling services, we offer an extensive range of high-quality appliances to complete your kitchen or bathroom upgrade in Jackson County. Whether you are in need of a new refrigerator, stove, dishwasher, or other essential appliances, we provide top brands and models that seamlessly blend style and functionality, enhancing the overall efficiency and convenience of your space.
Expert Installation and Project Management: MKD Kitchen and Bath takes care of every aspect of your remodeling project in Jackson County, including professional installation and efficient project management. Our team of skilled professionals ensures a smooth and seamless installation process, paying meticulous attention to every detail to deliver outstanding results. With our expertise in project management, we efficiently coordinate different trades, manage schedules, and oversee the entire project, providing you with peace of mind throughout the entire remodeling journey.
See What Our Jackson County Customers Are Saying
Jackson County Cities and Townships We Service
No Payments, No Interest for 12 Months!
Jackson County Countertop Service Area