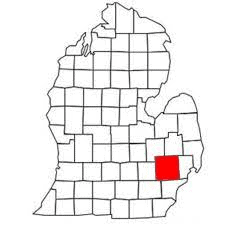 Commerce

, MI
Kitchen Remodeling
Welcome to MKD Kitchen and Bath in Commerce, Michigan! Our team specializes in custom kitchen remodeling services that can transform your home and improve your daily life.
Whether you're looking for new countertops, cabinetry and cabinet refacing, design services, or appliances, we've got you covered. We know that a kitchen is the heart of the home, and we'll work with you to create a custom design that fits your style and needs.
Our team is dedicated to providing high-quality workmanship and excellent customer service throughout the entire process. We understand that a kitchen remodel can be a big investment, which is why we prioritize transparency and communication with our clients.
By choosing MKD Kitchen and Bath for your kitchen remodeling project, you can increase your home's value and enhance your quality of life. So why wait? Contact us today for a free design consultation and let us help bring your dream kitchen to life!
No Payments, No Interest for 12 Months!
Commerce Michigan Kitchen Remodeling Service Area
Commerce, Michigan is a beautiful city located in Oakland County, Michigan. With a population of over 40,000, Commerce offers residents a dense suburban feel while still providing access to parks and outdoor recreational activities.
At MKD Kitchen and Bath, we understand that the kitchen is the heart of the home. That's why we offer comprehensive kitchen remodeling services to homeowners in Commerce and the surrounding areas. A kitchen remodel can increase your home's value and your quality of life by providing a functional and beautiful space for you and your family to enjoy.
Our kitchen remodeling services include new countertops made from materials such as quartz, granite, solid surface, and laminate. We also offer cabinetry and cabinet refacing to give your kitchen a fresh, new look. Our design services will help you create a custom kitchen that meets your specific needs and style preferences. And, of course, we can help you select and install new appliances to complete your dream kitchen.
Don't wait to transform your kitchen into the space you've always wanted. Contact us today to schedule a free design consultation and see how our kitchen remodeling services can enhance your home and your quality of life.
Commerce Kitchen Remodeling Service Area