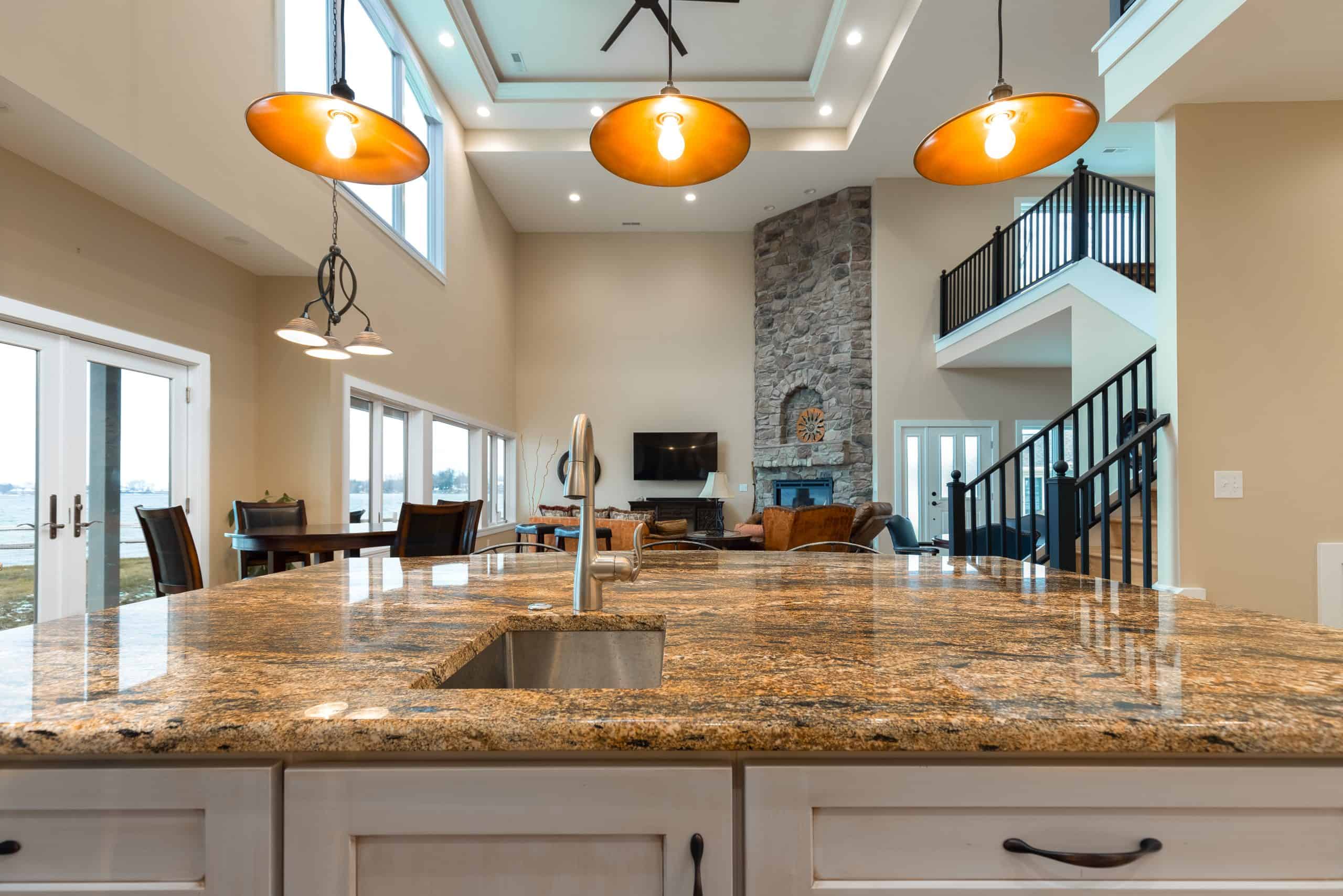 Ohio boasts a diverse culture full of excitement, along with breathtaking views and scenic outdoor landscapes that are sure to captivate anyone. With countless unique activities to explore, Ohio is an ideal place for families, young professionals, and retirees to put down roots. As a family-owned and operated company with over 70 years of experience serving the Northern Ohio area, we take pride in offering custom countertop services to homeowners in the community.
Our aim is to turn our customers' vision into a reality by designing a space that is both visually appealing and functional. We customize each countertop according to the client's aesthetic preferences and budget, ensuring that the outcome meets their expectations. Regardless of the project's size, we possess the expertise and resources required to complete it flawlessly.
View our Quartz and Granite Special Offers!
Ohio Home Remodeling Service Regions
MKD is the largest countertop supplier in the Midwest, with over 70 years of experience serving the region of Northern Ohio. Our success is built on our commitment to crafting unique and personalized spaces that our customers will love for many years to come. When working with us, Ohio residents can trust that they are receiving the most exquisite quartz and granite countertops, and that we will always live up to their expectations. We are proud to maintain our status as the top countertop provider in the Midwest and will continue to strive for excellence.
We provide countertop services to the following counties in North East Ohio:
We provide countertop services the following counties in North West Ohio:
Ohio Quartz And Granite Countertops
For over 70 years, MKD has been providing premier countertop fabrication and installation services to Northern Ohio homeowners. With our extensive knowledge of the Ohio housing market, we understand what it takes to make a kitchen truly remarkable.
As a leader in the kitchen and bath remodeling industry, we use only the highest quality granite and quartz countertops to create stunning interior designs. Our professional fabrication and installation process ensures completely custom results, tailored to each client's specific vision.
Our creative team will work with you every step of the way to bring your dream countertops to life. No matter what your preferences are, we are dedicated to providing top-notch customization services to our Ohio customers.
No Payments, No Interest for 12 Months!
Ohio Countertop Service Area