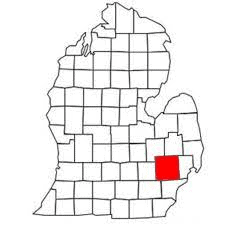 Bloomfield Hills, MI Cabinetry
Welcome to MKD Kitchen and Bath, your premier destination for high-quality cabinetry in Bloomfield Hills, Michigan. We offer a wide range of cabinetry options to fit any style and budget, from classic to contemporary and everything in between.
Our expert designers will work with you to create a custom cabinetry plan that perfectly fits your space and your lifestyle. Our cabinetry options include traditional hardwoods, sleek modern designs, and everything in between, ensuring that we have the perfect cabinets to fit any aesthetic.
At MKD Kitchen and Bath, we pride ourselves on our exceptional customer service and attention to detail. Our team of experienced professionals will guide you through every step of the process, from design to installation, ensuring that your new cabinetry meets your every expectation.
If you're ready to transform your space with beautiful and functional cabinetry, we invite you to schedule a free consultation with one of our experienced professionals. Contact us today to get started and discover the perfect cabinetry solution for your home.
No Payments, No Interest for 12 Months!
Bloomfield Hills Michigan
Service Area
Welcome to Bloomfield Hills, Michigan, a charming city known for its beautiful homes and sense of community. If you're looking to upgrade your home, new cabinetry from MKD Kitchen and Bath is the perfect solution.
New cabinets can completely transform your space, adding both beauty and functionality to your home. Our expert team of designers and installers will work with you to create custom cabinetry solutions that perfectly fit your style and needs. From classic hardwoods to modern designs, we have a wide range of options to choose from.
Don't wait to transform your home with beautiful and functional cabinetry. Book your free consultation with MKD Kitchen and Bath today and take the first step towards enhancing your home. We can't wait to work with you and bring your vision to life!
Bloomfield Hills Cabinetry Service Area