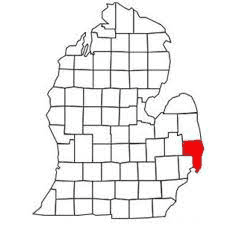 St. Clair County Remodeling
St. Clair County, MI kitchen and bathroom remodeling – St. Clair County, Michigan homeowners can rely on MKD for all their kitchen and bathroom remodeling needs. We provide countertops, cabinetry, and design solutions that generate functional and beautiful spaces unique to each individual's style. Homeowners can customize every part of their remodel from the material to color and more to create the interior design of their dreams.
View our Quartz and Granite Special Offers!
St. Clair County, MI Service Areas
St. Clair County is located on the east side of Michigan and borders the St. Clair River. Home to nearly 160,000 residents, the County offers a unique waterfront experience and a vast array of entertainment attractions.
With over 64,000 households in St. Clair County, many wish to renovate their homes to create the home they have always envisioned. That's where we come in! Our team is made up of expert professionals that provide the countertop solutions you're looking for, at a price you can afford. We guarantee to offer only the best countertop materials on the market, often quartz and granite, and help St. Clair County homeowners make their dream home a reality. See our St. Clair County service areas and let's get started today!
Customized Design Services: At MKD Kitchen and Bath, we recognize the significance of the design phase in achieving a successful remodeling project. Our team of experienced designers will collaborate closely with you, creating a personalized plan that optimizes the functionality and visual allure of your space. Taking into account your unique preferences, lifestyle, and budget, we deliver a design that surpasses your expectations, transforming your kitchen or bathroom into a true reflection of your style and personality.
Premium Appliances: As part of our comprehensive remodeling services, we offer an extensive selection of high-quality appliances to complete your kitchen or bathroom upgrade in Saint Clair County. Whether you require a new refrigerator, stove, dishwasher, or any other essential appliance, we provide top brands and models that combine both style and functionality, enhancing the overall efficiency and convenience of your living space.
Expert Installation and Project Management: MKD Kitchen and Bath takes pride in handling every aspect of your remodeling project in Saint Clair County, including professional installation and comprehensive project management. Our skilled team of professionals ensures a smooth and efficient installation process, paying meticulous attention to every detail to deliver exceptional results. With our expertise in project management, we seamlessly coordinate different trades, manage schedules, and oversee the entire project, providing you with a stress-free experience and the assurance of outstanding outcomes.
Saint Clair County Remodeling Services
Tailor-Made Countertops: MKD Kitchen and Bath specializes in creating custom countertops that seamlessly integrate with your Saint Clair County residence. Whether your preference leans towards the timeless elegance of granite, the modern allure of quartz, the versatility of laminate, or the durability of solid surface materials, our team of skilled craftsmen will skillfully fabricate and install countertops that enhance both the aesthetic appeal and functionality of your kitchen or bathroom.
Cabinetry Solutions and Cabinet Refacing: Our remodeling services in Saint Clair County encompass a wide range of cabinetry solutions designed to meet your specific requirements. We offer a diverse selection of high-quality cabinets in various styles and finishes, catering to your individual taste and budget. Furthermore, if you wish to refresh your existing cabinets without the need for a complete replacement, our cabinet refacing services will give your kitchen or bathroom a rejuvenated appearance, breathing new life into your space.
See What Our Saint Clair County Customers Are Saying
Darrin R.
My quartz countertops are absolutely gorgeous!!! The entire staff including great guy who did the measurements to the two great guys who installed my countertops were very professional, respectful and helpful with questions!! Couldn't be happier 😊
Keith T.
The company MKD did a wonderful job on installing our quartz's countertops very professional on time and let us know exactly everything that was going on and cleaned up after the job was done highly recommend.
Rhonda A.
MKD did a great job installing my new quartz countertop. They were on time, efficient, courteous, tolerant of my crazy dogs, and friendly. Attention to detail was good as well. Can't ask for better.
St. Clair County cities and townships we service:
No Payments, No Interest for 12 Months!
St. Clair County Countertop Service Area