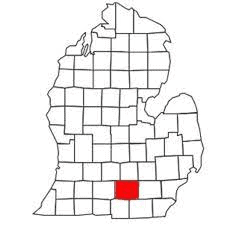 Jackson County Cabinet Refacing
Cabinet refacing is a cost-effective solution that allows you to update your kitchen without the need for a full remodel. Our process involves removing your existing cabinet doors and drawers and replacing them with new ones. We also apply a veneer to the cabinet boxes to match the new doors and drawers, creating a seamless look. With a wide range of cabinet door styles and finishes to choose from, you can customize your kitchen to your personal taste.

At MKD Kitchen and Bath, we use only the highest quality materials in our cabinet refacing projects. We work with industry-leading suppliers to ensure that your cabinets are durable and built to last. Our skilled craftsmen have years of experience in cabinet refacing and are committed to providing you with impeccable results in as little as three days!
No Payments, No Interest for 12 Months!
Jackson County, MI Service Areas
Welcome to Jackson, Michigan, a city that is rich in history and culture. Located in the heart of southern Michigan, Jackson is a community that is proud of its heritage and dedicated to its future. From its vibrant downtown area to its beautiful parks and natural areas, Jackson is a great place to live, work, and raise a family.
At MKD Kitchen and Bath, we are proud to serve the residents of Jackson with our high-quality cabinet refacing services. We know that your kitchen is the heart of your home, and our team is dedicated to helping you transform it into a beautiful, functional space that you'll love spending time in.
We understand that every kitchen is unique, and that's why we offer personalized solutions to meet your specific needs. Whether you want to update your cabinets with new hardware, install additional storage solutions, or completely transform your kitchen, we can help. Our team will work closely with you to understand your vision and create a plan that fits your budget and timeline.
At MKD Kitchen and Bath, we are committed to delivering exceptional customer service. From the initial consultation to the final installation, we will work with you every step of the way to ensure that you are completely satisfied with the final results. Our team is dedicated to making your cabinet refacing project a stress-free and enjoyable experience.
If you're looking for high-quality cabinet refacing services in Jackson, Michigan, look no further than MKD Kitchen and Bath. Contact us today to schedule a consultation and start transforming your kitchen into the space of your dreams.
Jackson Cabinet Refacing Service Area