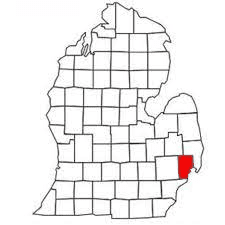 Macomb County, MI kitchen and bathroom remodeling – MKD offers custom countertops, cabinetry, cabinet refacing, and design services to the homeowners of Macomb County, Michigan. Our vast selection of remodeling materials helps create a gorgeous kitchen or bathroom design unique to each homeowner's unique vision.
View our Quartz and Granite Special Offers!
Macomb County, MI Service Areas
Macomb County is the largest county in Michigan, located in Detroit's Metro area. Home to over 873,000 residents, the County has 13 cities and 11 townships within its 571 sq miles. Made up of more than 340,000 households, Macomb County has excellent public school districts, numerous job opportunities, assorted entertainment, and is well known as a lovely place to plant roots in Michigan.
At MKD, we are eager to do our part in helping every Macomb County resident fall in love with their home. With our custom countertop fabrication and installation services, we guarantee your dream home is closer than you think. See our extensive list of Macomb County service areas and get started today!
Macomb County Home Remodeling
Tailored Countertop Solutions: MKD Kitchen and Bath specializes in crafting custom countertops that are perfectly suited for your living space in Macomb County. Our team of skilled artisans works with a diverse range of materials, including granite, quartz, laminate, and solid surface, to expertly fabricate and install countertops that enhance both the aesthetic appeal and functionality of your kitchen or bathroom.
Customized Cabinetry and Cabinet Refacing: Our remodeling services in Macomb County offer personalized cabinetry solutions tailored to your unique needs. We provide an extensive selection of high-quality cabinets in various styles and finishes, carefully chosen to match your taste and budget. Additionally, if you're seeking to refresh your existing cabinets without the expense of a full replacement, our cabinet refacing services will give your kitchen or bathroom a renewed and contemporary appearance.
Personalized Design Services: At MKD Kitchen and Bath, we recognize the critical importance of the design phase in achieving a successful remodeling project. Our team of experienced designers collaborates closely with you to create a customized plan that maximizes both the functionality and visual appeal of your space. Taking into account your preferences, lifestyle, and budget, we deliver a design that surpasses your expectations.
Premium Appliances: As an integral part of our comprehensive remodeling services, we offer a wide range of high-quality appliances to complete your kitchen or bathroom upgrade in Macomb County. Whether you require a new refrigerator, stove, dishwasher, or other essential appliances, we provide top brands and models that seamlessly combine style and functionality, enhancing the overall efficiency and convenience of your space.
Expert Installation and Project Management: MKD Kitchen and Bath takes care of every aspect of your remodeling project in Macomb County, including professional installation and efficient project management. Our skilled team of professionals ensures a smooth and efficient installation process, paying meticulous attention to detail to deliver exceptional results. With our expertise in project management, we handle the coordination of different trades, scheduling, and oversee the entire project, providing you with peace of mind throughout the entire remodeling journey.
See What Our Macomb County Customers Are Saying
Macomb County cities and townships we service:
No Payments, No Interest for 12 Months!
Macomb County Countertop Service Area