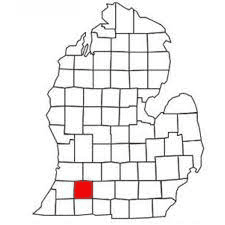 Kalamazoo County Kitchen Remodeling
If you're looking to update your kitchen in Kalamazoo, Michigan, MKD Kitchen and Bath can help. Our team of experts specializes in kitchen remodeling, from small updates to complete overhauls. We understand that the kitchen is the heart of your home, and we're dedicated to helping you create a space that is both beautiful and functional. Whether you want to update your cabinets and countertops or completely redesign your space, we can help bring your vision to life. Our services include:
At MKD Kitchen and Bath, we believe that communication is key to a successful project. We work closely with our clients to understand their needs and desires, and we provide regular updates throughout the process to ensure that the final result is exactly what they envisioned.
Our team has years of experience in the remodeling industry, and we pride ourselves on delivering exceptional craftsmanship and service. We use only the highest-quality materials and tools, and we stay up-to-date with the latest trends and techniques in the industry to provide you with the best possible results.
Don't settle for a kitchen that doesn't meet your needs. Let the experts at MKD Kitchen and Bath help you create the space you've always wanted. Contact us today to schedule a consultation and learn more about our kitchen remodeling services in Kalamazoo.
View our Quartz and Granite Special Offers!
Kalamazoo County, MI Service Areas
Kalamazoo County is located on the west side of Michigan and is one of the top ten largest counties in the State. Home to over 265,000 residents, four cities, and 15 townships, the County is considered a popular suburb to plant roots.
With excellent public schools, numerous businesses, and assorted entertainment attractions, Kalamazoo County has attracted more than 100,000 households within the County's 580 sq miles.
Of the County's large population, many homeowners are in need of remodeling services every year – That's where we come in! As the number one provider of countertop services in Michigan, MKD has gained an excellent reputation among Kalamazoo County homeowners. We offer only the best quartz and granite materials on the market, alongside premier fabrication and installation services to ensure every customer is left with stunning results. We can't wait to see your dream home come to life – Contact us today to get started!
Kalamazoo County Kitchen Remodeling Service Area