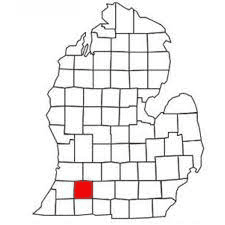 Galesburg Cabinet Refacing
Looking for a quick and cost-effective way to give your kitchen a fresh new look? Look no further than MKD Kitchen and Bath's cabinet refacing services in Galesubrg, Michigan.
Our team of experts can transform your outdated and worn-out cabinets into beautiful, modern ones that will breathe new life into your kitchen. With our cabinet refacing services, you can keep the layout of your kitchen while still upgrading the appearance of your cabinets.
We offer a variety of styles, colors, and finishes to choose from, so you can customize your cabinets to match your personal taste and style. Plus, our skilled craftsmen use only the highest quality materials to ensure that your new cabinets will last for years to come.
At MKD Kitchen and Bath, we pride ourselves on providing exceptional customer service and quality workmanship. We'll work with you every step of the way to ensure that your cabinet refacing project is completed on time, within budget, and to your satisfaction. With your entire project complete within as little as three days!
So if you're ready to give your kitchen a makeover, contact MKD Kitchen and Bath today to schedule your cabinet refacing consultation in Galesburg.
No Payments, No Interest for 12 Months!
Galesburg, MI Service Areas
Galesburg is a town located in southwestern Michigan, renowned for its stunning natural surroundings, diverse community, and thriving economy. With a population of approximately 2,000 people, Galesburg is a lively town that offers convenient access to nearby urban areas.
Covering an area of 1.29 square miles, Galesburg is home to a range of successful enterprises, excellent schools, and a variety of recreational opportunities. The town's downtown area features an array of shops, restaurants, and entertainment options, while its parks and nature trails provide ample opportunities for outdoor pursuits.
Thanks to the strong network of residents and entrepreneurs in Galesburg, there is a high demand for home renovation services in the area. As the leading provider of kitchen and bathroom remodeling services in Galesburg, MKD has built a solid reputation for delivering exceptional quality and customer service.
We offer a vast selection of premium materials, including granite and quartz, and use cutting-edge fabrication and installation methods to ensure superior results. Our team of professionals works closely with each client to understand their unique needs and desires, delivering tailored solutions that meet their individual specifications.
Whether you want to update your kitchen, renovate your bathroom, or design a customized living space that reflects your personal style, MKD has the expertise, knowledge, and resources to bring your dream home to life. We are committed to providing outstanding service, quality craftsmanship, and exceptional value to our clients, and we look forward to helping you achieve your home renovation goals in Galesburg. Contact us today to learn more about our services and how we can transform your home into the space you've always wanted.
Galesburg Cabinet Refacing Service Area