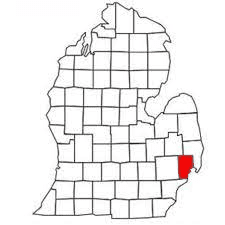 Welcome to MKD Kitchen and Bath, your premier provider of cabinetry services in Roseville, Michigan. Are you tired of your outdated and cramped kitchen cabinets? Do you dream of a spacious and functional kitchen that meets your needs and style? Look no further, because our expert team is here to transform your home with custom cabinetry that suits your style and budget.
We believe that your kitchen should reflect your personality and lifestyle, and our team will work closely with you to design and build the perfect cabinets for your space. Our cabinetry services include design consultation, custom cabinetry, cabinet refacing, and more.
New cabinets can do wonders for your home. They not only add beauty and style but also increase the functionality and storage space of your kitchen. Custom cabinets are tailored to your specific needs and preferences, which ensures that they work for you and your lifestyle.
Our team of experienced professionals uses only the highest quality materials and latest techniques to create custom cabinetry that will stand the test of time. Whether you're looking for a classic or modern design, we have the expertise and resources to turn your vision into reality.
At MKD Kitchen and Bath, we're committed to providing our customers with the best possible experience. We offer free design consultations to help you get started, and our team is always here to answer any questions you may have. Contact us today to schedule your free design consultation and see how we can transform your home with beautiful custom cabinetry!
No Payments, No Interest for 12 Months!
Roseville Michigan
Service Area
Roseville, Michigan is a vibrant city located in Macomb County, just north of Detroit. With its great location and close proximity to major highways, it's no wonder why Roseville has been a popular destination for both residents and businesses alike. As the heart of Macomb County, Roseville offers a variety of cultural and recreational opportunities for all ages, making it a great place to call home.
If you're looking to transform your home, new cabinets can make a big impact. At MKD Kitchen and Bath, we offer custom cabinetry services that can meet all of your needs. Whether you're looking for new cabinets in your kitchen, bathroom, or any other room in your home, we've got you covered. Our team of expert designers and installers will work with you to create the perfect cabinets that meet your needs and fit your budget.
New cabinets not only add functionality and beauty to your home, but they also increase the value of your property. By choosing custom cabinetry, you can ensure that your new cabinets are uniquely tailored to your style and preferences. With our high-quality materials and expert craftsmanship, you can rest assured that your new cabinets will last for years to come.
If you're ready to transform your home with custom cabinetry, contact us today for a free design consultation. Our team at MKD Kitchen and Bath is here to help bring your vision to life.
Roseville Cabinetry Service Area