The Great Outdoors Never Looked So Good.
Turn your backyard living space into your own outdoor escape with MKD's Signature Outdoor Countertop Collection.
Our outdoor surface collection has been expertly selected, offering the most popular and show-stopping countertop surfaces to enhance your exterior living space. Schedule an in-home consultation today to review the collection and select the option that best suits your aesthetic with the help of one of our trained designers.
Let the MKD Design Team help you:
Choosing Your Outdoor Countertop
Complete your backyard kitchen design in style
These are the top qualities to look for in an outdoor countertop:
There are a few essential qualities to keep in mind in your search for an outdoor countertop. To ensure your countertop will outlast the sun's cast and withstand Mother Nature's hand, select a material that is UV resistant and extremely durable. For rain or shine style, your outdoor countertop should be non-porous, or properly sealed to maintain protection against water damage. Lastly, an outdoor countertop with high impact and stain resistance will give you peace of mind with your new looks worry-free longevity.
Countertops created to make a statement–whether indoors or out.
MKD brings together the top outdoor countertop brands and materials capable of withstanding nature's elements, so you can rest easy and enjoy your new backyard sanctuary.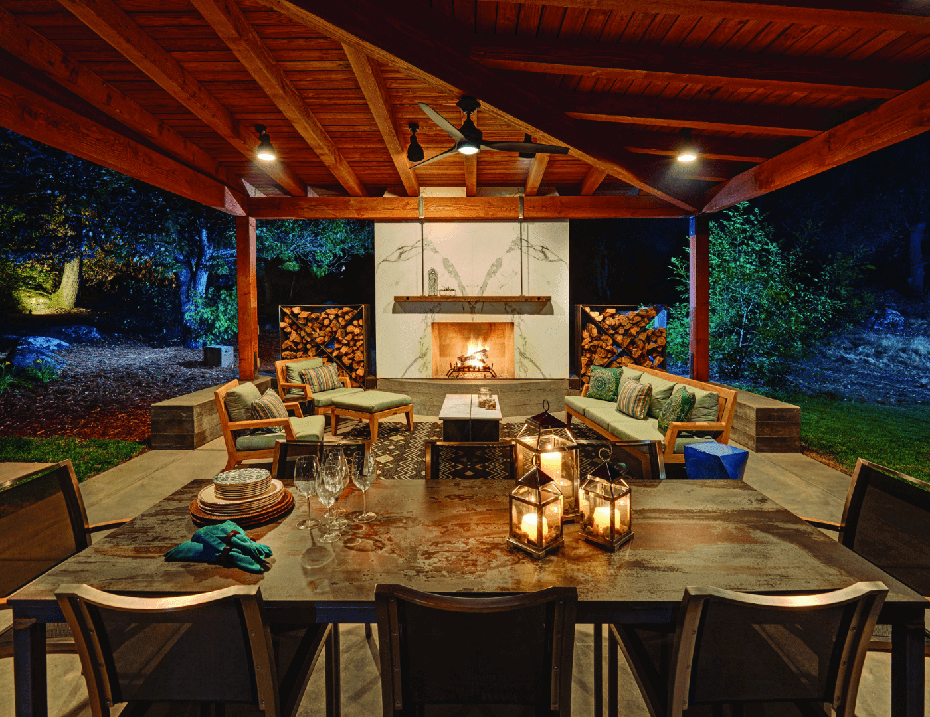 MKD's Signature Outdoor Countertop Collection
Presents Eight Stunning Colors from Cosentino's high-performance line of Dekton Countertops.
This ultra-compact surface is an innovative countertop material created for optimal exterior performance.
Encompassing all the qualities you need in exterior surface material, Dekton Countertops are highly resistant to scratches, UV-rays, stains, and heat.
Get started on your outdoor countertop project.
The possibilities are endless with Dekton countertops for outdoor design. MKD's Signature Collection features eight stunning colors from Dekton's line:
These cutting-edge colors are hand-picked for natural environments and are ideal for completing a backyard kitchen design.
Dekton Outdoor Countertop Design
Inspiring designs featuring Dekton countertops from our new Signature Outdoor Countertop Collection: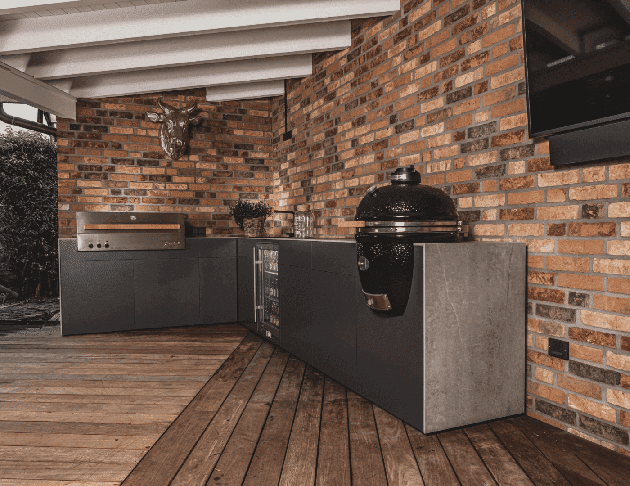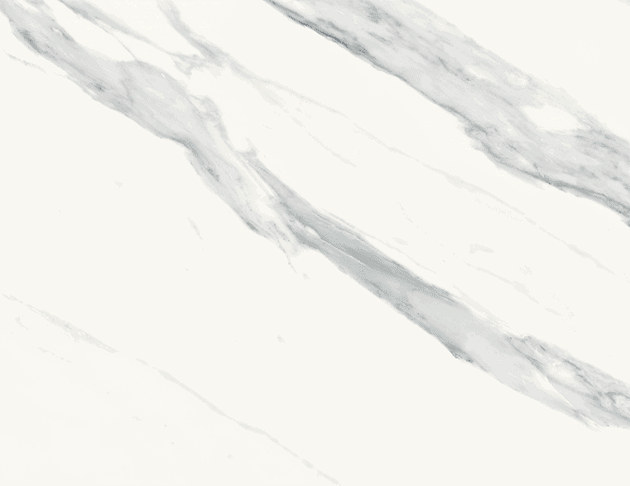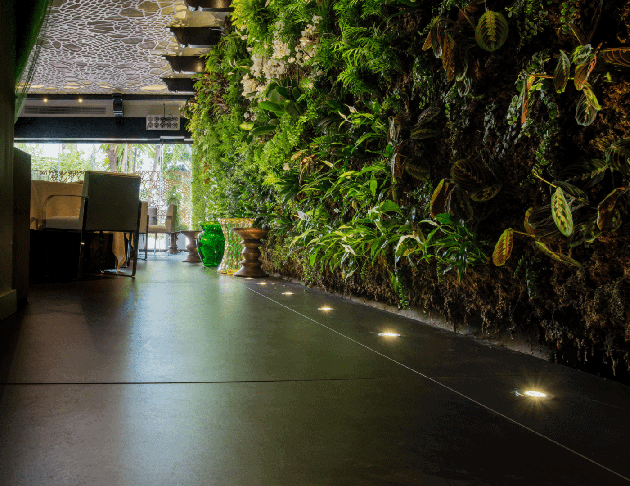 Dekton is a premium ultra-compact surface for outdoor countertops that offers the durability needed withstand the Midwest's climate. These six signature colors were hand-picked for lasting beauty.
Take advantage of our Special Financing Offers.
More On Dekton Outdoor Countertops
Dekton countertops are made to withstand the test of time and require little maintenance, they are easy to clean with simple soap and water. The
outdoor and kitchen countertop brand
comes in a wide range of natural patterns and colors to choose from that guarantee a stunning final design. Plus, when you add these features listed below, you can see why Dekton is the premiere choice for outdoor countertops.
Beyond our Signature Outdoor Countertop Collection...
You can't go wrong selecting any of our ultra-compact surfaces or granite countertop materials to complete your backyard design in style.
Dekton & Granite Provide Lasting Beauty
The best materials for outdoor kitchen countertops:
Granite and Dekton are premium stone countertop materials that can be featured in outdoor kitchen designs. Both surface materials present beautifully as outdoor countertops, fireplace surrounds, backsplashes, and more. To help you decide if either material is right for your outdoor countertop project, we've included an overview of each option below.
Dekton For Outdoor Countertops
Dekton by Cosentino is an innovative countertop material in performance and aesthetic. The ultimate choice for outdoor kitchen countertops, patio fireplace surrounds, and backyard bar areas. Resistant to staining and heat, Dekton materials are capable of withstanding intense climate changes. Plus, as a non-porous material, you don't have to worry about water damage happening to your outdoor countertop. Available in a wide range of colors and patterns to complete your backyard design with beauty that will last a lifetime.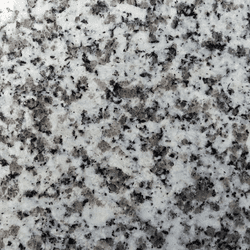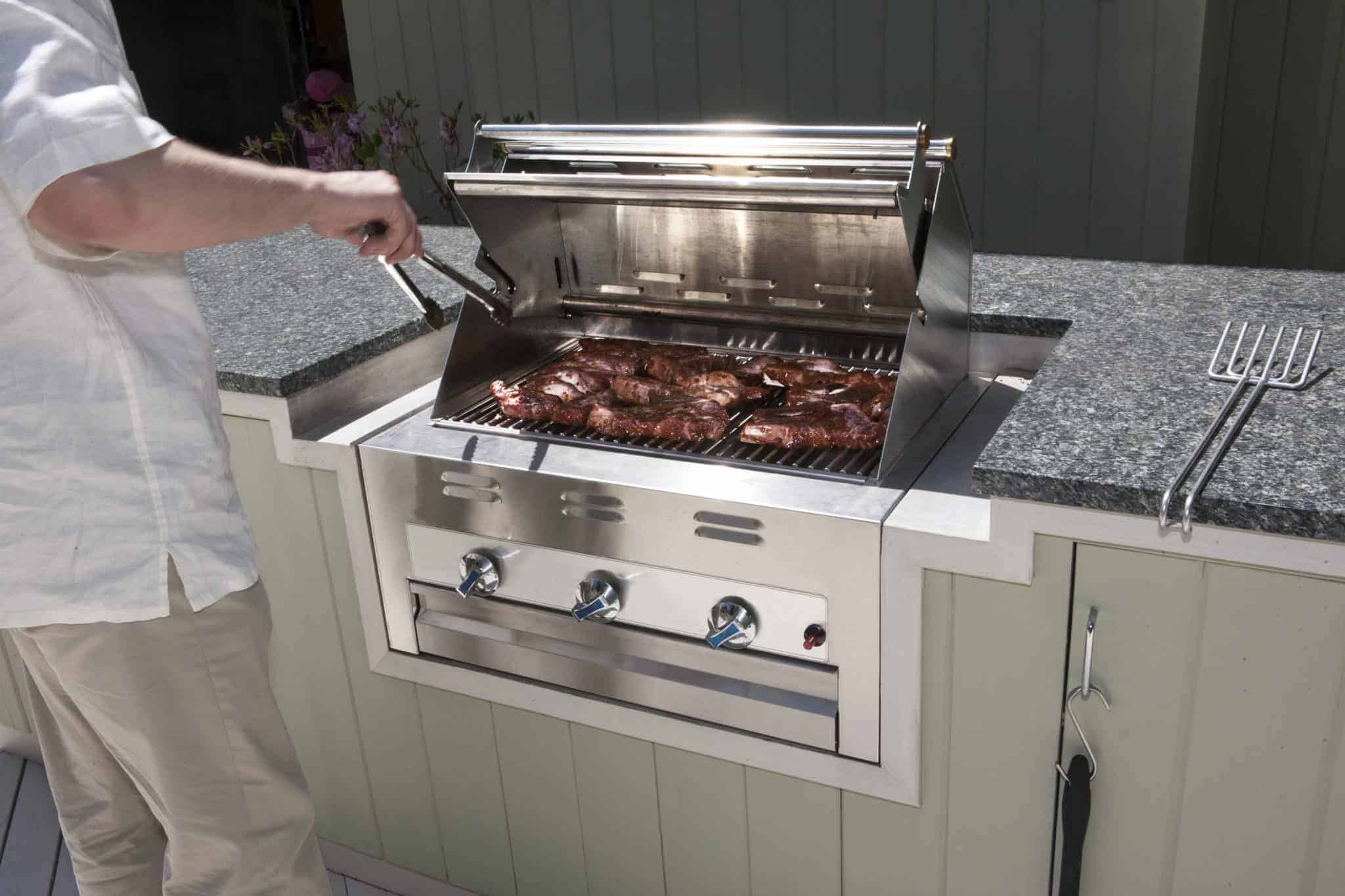 Granite For Outdoor Countertops
Granite is quarried directly from the earth and is an inherently durable material. The stone is available in countertop patterns with neutral tones that present beautifully in outdoor kitchen designs. Since the natural stone is tough and highly impact-resistant, it is another great material to use for outdoor kitchen countertops. The difference when selecting granite over quartz, is that granite will require sealing once a year for protection against water damage and prevent fading.
Further care & maintenance for your outdoor countertops:
While we fabrication and install a variety of quartz brands from LG Viatera, MSI Quartz, Silestone, and more we recommend this
care and maintenance guide
from Dekton®.
If you're interested in custom kitchen cabinetry, or other home remodeling products for your Michigan home, turn to MKD. Contact us today to find out more about our options and schedule a consultation with a designer, or come visit us at our locations in Kalamazoo, Battle Creek, or Marshall.