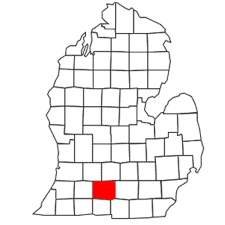 Calhoun County Remodeling
Calhoun County, MI kitchen and bath remodeling – Selecting the right materials is crucial to creating the home you envision, but choosing the right company is essential for making your vision come to life. MKD Kitchen and Bath has been a trusted partner to the homeowners of Calhoun County, Michigan for over 70 years by providing professional home remodeling services they can count on.
We are experts at leading homeowners through the entire remodeling process and giving guidance on selecting the perfect countertops, cabinetry, and design to fit their lifestyle. From quartz countertops and granite countertops to laminate and solid surface, we offer a wide assortment of countertop materials to ensure each customer's vision for their home comes to life.
MKD provides only the best custom remodeling services available – Contact us today to get started, we can't wait to make your dream home a reality!
View our Quartz and Granite Special Offers!
Calhoun County, MI Service Areas
Calhoun County is located in the south-central part of Michigan and is home to over 130,000 residents. The County boasts four cities, 19 townships, and an array of attractions. With over 718 sq miles, Calhoun County offers a favorable central location that over 53,000 households have chosen to settle down.
Throughout the thriving community of Calhoun County, many homeowners are in need of home remodeling solutions every year – And that's where we come in! We are pleased to help homeowners create the home of their dreams by providing kitchen and bath services that are certain to impress.
From custom countertop selection, fabrication, and installation, we are a full-service countertop company servicing both residential and commercial customers! Ready to get started? Take a look at our Calhoun County service areas and reach out today to learn more!
Calhoun County Remodeling Services
Customized Countertops: MKD Kitchen and Bath specializes in crafting custom countertops that are tailored to fit your Calhoun County home perfectly. Our team of skilled craftsmen works with a variety of materials including granite, quartz, laminate, and solid surface, ensuring that your countertops not only enhance the aesthetic appeal but also optimize the functionality of your kitchen or bathroom.

Tailor-Made Cabinetry and Cabinet Refacing: Our remodeling services are designed to cater to your unique needs. We offer a wide range of high-quality cabinets in various styles and finishes, providing options that suit your personal taste and budget. Additionally, if you desire a fresh look for your existing cabinets without the need for a complete replacement, our cabinet refacing services offer a cost-effective solution, breathing new life into your kitchen or bathroom.
Personalized Design Services: At MKD Kitchen and Bath, we understand the significance of the design phase in achieving a successful remodeling project. Our team of experienced designers collaborates closely with you to create a customized plan that maximizes the functionality and visual appeal of your space. Taking into consideration your preferences, lifestyle, and budget, we deliver a design that goes beyond your expectations.
Premium Appliances: As part of our comprehensive remodeling services, we provide a wide selection of top-quality appliances to complete your kitchen or bathroom upgrade. Whether you're in need of a new refrigerator, stove, dishwasher, or other essential appliances, we offer leading brands and models that seamlessly combine style and functionality, elevating the overall efficiency and convenience of your space.

Expert Installation and Project Management: MKD Kitchen and Bath takes care of every aspect of your remodeling project, from installation to project management. Our skilled team of professionals ensures a smooth and efficient installation process, paying meticulous attention to every detail to deliver exceptional results. With our project management expertise, we handle the coordination of different trades, scheduling, and oversee the entire project, providing you with peace of mind throughout the process.
See What Our Calhoun County Customers Are Saying
Calhoun County Cities and Townships We Service:
No Payments, No Interest for 12 Months!
Calhoun County Countertop Service Area