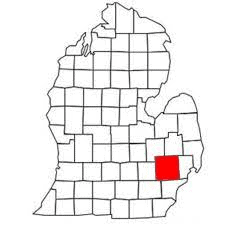 Auburn Hills, MI Countertops
Welcome to MKD Kitchen and Bath, your premier destination for custom countertop services in Auburn Hills, Michigan. We understand that your kitchen and bathroom are the heart of your home and deserve to be beautiful, functional, and personalized. That's why we offer a wide range of high-quality custom countertop options to transform your space and create the kitchen or bathroom of your dreams.
Our countertop options include quartz, granite, solid surface, and laminate. Each material has its unique benefits, and our experienced team will help you choose the perfect option for your needs and budget. Whether you're looking for durability, stain-resistance, or a luxurious aesthetic, we have the right countertop for you.
Our team of experts has years of experience in countertop installation, ensuring that your new countertops are expertly crafted and installed with precision. We believe in offering a hassle-free and stress-free experience, and that's why we handle everything from consultation to installation.
New countertops can transform your home by adding a touch of elegance and luxury. It can also increase the functionality and value of your space, making it the perfect investment for any homeowner. With our high-quality materials, exceptional workmanship, and competitive prices, you can trust that your new countertops will be worth every penny.
Ready to take the first step in transforming your home with custom countertops? Contact us today for a free design consultation. Our team will work with you every step of the way to bring your vision to life and create a space that you'll love for years to come.
No Payments, No Interest for 12 Months!
Auburn Hills Michigan Countertop Service Area
Welcome to Auburn Hills, Michigan, a bustling city in Oakland County known for its innovative businesses, world-class education institutions, and top-notch entertainment options. With a population of over 23,000 residents, Auburn Hills offers the perfect balance of urban amenities and suburban charm.
At MKD Kitchen and Bath, we are proud to provide the residents of Auburn Hills with high-quality custom countertop services that can transform their homes. Whether you are looking for quartz, granite, solid surface, or laminate countertops, we have a wide variety of options to suit your style and budget. Our team of experts will work with you to design and install the perfect countertops for your kitchen, bathroom, or any other space in your home.
New countertops can not only enhance the aesthetic appeal of your home but also increase its value. By investing in custom countertops from MKD Kitchen and Bath, you can give your home a modern, luxurious look that will impress your guests and make your everyday life more enjoyable.
Don't wait any longer to transform your home with custom countertops. Contact us today for a free design consultation and let us help you create the home of your dreams.
Auburn Hills Countertops Service Area