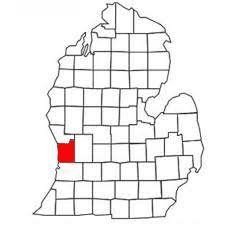 At MKD Kitchen and Bath, we offer top-notch home remodeling services to homeowners in Allendale, Michigan. We understand that your home is your sanctuary and we strive to make it as beautiful and functional as possible through our expert remodeling services.
Our team of experienced professionals can handle all aspects of your home renovation project, from kitchen and bath remodeling to custom countertop installation, cabinetry, cabinet refacing, design services, and even appliance selection. Our services are designed to bring your vision to life and help you create the home of your dreams.
We believe that home remodeling is not just about aesthetics, but also about improving your quality of life. Whether you are looking to update your kitchen for more efficient meal prep or create a spa-like bathroom for relaxation, our team can help you achieve your goals. We use only the highest quality materials and pay close attention to every detail to ensure that the final result is exactly what you envisioned.
In addition to enhancing your quality of life, home remodeling is also an investment in your property. With our expert services, you can increase the value of your home and enjoy a greater return on your investment.
At MKD Kitchen and Bath, we are dedicated to providing the highest level of customer service and satisfaction. Our team of professionals will work closely with you throughout the entire process to ensure that your needs and expectations are met. We offer a free design consultation to get started and can provide a custom quote for your project.
If you are ready to transform your home and create the space of your dreams, contact MKD Kitchen and Bath today to schedule your free design consultation.
No Payments, No Interest for 12 Months!
Allendale Michigan
Service Area
Allendale, Michigan is a small but growing community located in Ottawa County. With a population of around 25,000, it is home to a diverse group of residents and is known for its excellent schools, strong sense of community, and beautiful natural surroundings.
The town is situated near the Grand River and has many parks and green spaces to enjoy, including the Allendale Community Park, which features sports fields, picnic areas, and playgrounds. The town also has a bustling downtown area with many local shops and restaurants to explore.
If you are looking to improve your home in Allendale, MKD Kitchen and Bath is here to help. Our team of experts can provide you with high-quality kitchen and bathroom remodeling services, custom countertops, cabinetry, cabinet refacing, and design services to transform your home and enhance your quality of life.
At MKD Kitchen and Bath, we understand that your home is one of your most valuable assets. That's why we are committed to providing the highest quality products and services to ensure that your investment is protected. Our team of skilled professionals will work with you to design and create a space that meets your unique needs and reflects your personal style.
If you're ready to start your home remodeling project in Allendale, contact MKD Kitchen and Bath today for a free design consultation. Let us help you create the home of your dreams.