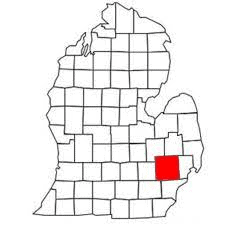 Northville Cabinet Refacing
Welcome to MKD Kitchen and Bath's cabinet refacing services in Northville, Michigan. If you're looking for a quick and cost-effective way to give your kitchen a fresh new look, then cabinet refacing is the way to go.
Cabinet refacing involves replacing the exterior surface and doors of your cabinets while leaving the existing cabinet boxes in place. This process is much quicker than a full cabinet replacement, taking as little as three days to complete. Not only that, but cabinet refacing is also much more affordable, costing about half the price of a full cabinet replacement.
At MKD Kitchen and Bath, we offer a wide range of custom countertop options to complement your new cabinet refacing, including quartz, granite, solid surface, and laminate. This way, you can get a complete kitchen transformation without the cost and time commitment of a full remodel.
Our team of expert designers and installers will work with you every step of the way to ensure your new cabinets and countertops are customized to your exact specifications. We pride ourselves on providing quality craftsmanship and exceptional customer service, and we guarantee you'll love the final result.
Don't hesitate to schedule a free design consultation with us today to get started on your kitchen transformation. Let us show you the value and convenience of our cabinet refacing services.
No Payments, No Interest for 12 Months!
Northville, MI Cabinet Refacing Service Areas
Located in Oakland County, Michigan, Northville is a charming city with a rich history and a thriving community. Northville is known for its historic district, which features beautifully preserved Victorian-era homes, unique boutiques, and specialty shops.
Aside from its charming downtown area, Northville is also a great place to call home because of its excellent schools, community events, and outdoor recreation opportunities. Whether you enjoy hiking, biking, or golfing, Northville has something to offer everyone.
If you're looking to transform your home and increase its value, cabinet refacing is an affordable and quick solution. MKD Kitchen and Bath offers cabinet refacing services that can transform your kitchen in as little as three days for half the cost of a full cabinet replacement.
With our custom countertops, your kitchen can be both beautiful and functional. Our team of designers will work with you to select the perfect countertop material, whether it's quartz, granite, solid surface, or laminate. Not only will new countertops enhance the appearance of your kitchen, but they will also improve its durability and functionality.
Contact MKD Kitchen and Bath today for a free design consultation and let us help you transform your home.
Northville Cabinet Refacing