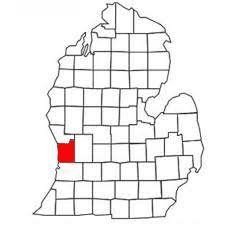 Welcome to MKD Kitchen and Bath, your trusted partner for kitchen and bathroom remodeling services in Grand Haven, Michigan. We are a team of experienced professionals who are dedicated to transforming the vision you have for your home into a reality.
At MKD Kitchen and Bath, we offer a wide range of services that are designed to meet your unique needs. Whether you are looking to renovate your kitchen or bathroom, we have the expertise and the tools to get the job done right. 
Our services include:
Kitchen Remodeling – We specialize in designing and renovating kitchens that are both functional and beautiful. Our team will work with you to create a space that is tailored to your specific needs and preferences.

Bathroom Remodeling – Whether you want to update your bathroom's fixtures, add more storage space, or completely renovate the room, our team can help you achieve the look you want.
Custom Cabinetry – Our custom cabinetry services are designed to help you maximize your storage space while adding a touch of elegance to your kitchen or bathroom.
Countertops – We offer a wide range of countertop options, including granite, quartz, laminate, and solid surface to help you achieve the look you want.
Appliances & Fixtures – Complete your look in style with top-of-the-line appliances and hand-selected fixtures.
Contact Us Today
If you are ready to transform your kitchen or bathroom, contact us today to schedule a consultation. Our team will work with you to create a plan that meets your unique needs and budget. We look forward to hearing from you!
No Payments, No Interest for 12 Months!
Grand Haven Michigan
Service Area
Grand Haven, MI is a bustling city located on the eastern shore of Lake Michigan, known for its stunning waterfront views, rich history, and thriving tourism industry. With a population of approximately 11,000 people, Grand Haven is a popular destination for both residents and visitors alike.
Covering an area of 6.5 square miles, Grand Haven is home to a variety of successful businesses, excellent schools, and numerous recreational opportunities. The city's downtown district features a range of unique shops, restaurants, and entertainment venues, while its parks and beaches provide plenty of opportunities for outdoor activities.
Thanks to the strong community ties between homeowners and business owners in Grand Haven, there is a high demand for home renovation services in the area. As the premier provider of kitchen and bathroom remodeling services in Grand Haven, MKD has established a solid reputation for delivering exceptional quality and customer service.
We offer an extensive selection of premium materials, such as granite and quartz, and use state-of-the-art fabrication and installation techniques to ensure superior results. Our team of experts works closely with each client to understand their specific needs and preferences, delivering personalized solutions that meet their individual requirements.
Whether you're looking to update your kitchen, remodel your bathroom, or create a customized living space that reflects your personal style, MKD has the expertise, experience, and resources to turn your dream home into a reality. We are committed to providing outstanding service, superior workmanship, and exceptional value to our clients, and we look forward to helping you achieve your home renovation goals in Grand Haven. Contact us today to learn more about our services and how we can transform your home into the space of your dreams.