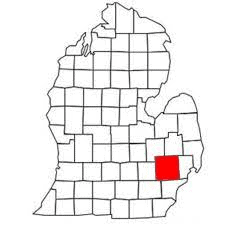 Bloomfield Hills Cabinet Refacing
Welcome to MKD Kitchen and Bath, your premier provider of cabinet refacing services in Bloomfield Hills, Michigan! If you're looking to give your kitchen or bathroom a fresh new look without the hassle and cost of a complete remodel, cabinet refacing might be the perfect solution for you.
Our expert team of designers and craftsmen are dedicated to helping you transform your space with high-quality materials, precision installation, and exceptional customer service. With over 70 years of experience in the industry, we have the expertise and knowledge to handle any project, big or small.
We offer a wide range of cabinet refacing options to suit your style and budget, including custom finishes, hardware, and accessories. Whether you're looking for a classic, traditional look or a more modern, contemporary style, we can help you achieve the look you want–all in as little as THREE days!
Our process is simple and efficient, and we'll work closely with you every step of the way to ensure your complete satisfaction. From the initial consultation to the final installation, we'll answer your questions and provide the guidance and support you need to make your dream kitchen or bathroom a reality.
So why wait? Contact us today to schedule your free consultation and discover how our cabinet refacing services can transform your Bloomfield Hills, Michigan home!
No Payments, No Interest for 12 Months!
Bloomfield Hills, MI Service Areas
Bloomfield Hills is a charming city located in Oakland County, Michigan, USA. With a population of around 3,800, it is a small and quiet community that offers residents a high quality of life.
Known for its beautiful architecture and stunning natural scenery, Bloomfield Hills is home to many affluent neighborhoods, upscale boutiques, and fine dining restaurants. The city also boasts a thriving arts scene, with many galleries and museums showcasing local and national talent.
For those who enjoy outdoor activities, Bloomfield Hills offers a range of options, including hiking and biking trails, golf courses, and parks. The city is also home to the Cranbrook Educational Community, a renowned campus that includes the Cranbrook Academy of Art, the Cranbrook Art Museum, and the Cranbrook Institute of Science.
Overall, Bloomfield Hills is a great place to live for those seeking a peaceful and affluent community with access to top-notch amenities and natural beauty.
Bloomfield Hills Cabinet Refacing Service Area