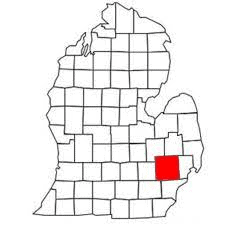 Welcome to MKD Kitchen and Bath, your trusted partner for all your home remodeling needs in Novi, Michigan. We are a team of dedicated professionals committed to providing top-quality kitchen and bath remodeling services that cater to your unique taste and style.
Our Services
At MKD Kitchen and Bath, we specialize in designing and building custom kitchens and bathrooms that are both functional and beautiful. Our team of expert designers will work with you to create a space that meets your specific needs and reflects your personal style. From modern to traditional, we can help you achieve the look you want for your home.
Kitchen and Bath Design Services
Our designers are equipped with the latest design software to create 3D renderings that give you a realistic view of your future kitchen or bath. We take your ideas and turn them into a stunning design that fits your budget.
Countertop Fabrication and Installation
Our countertop experts will guide you through the process of choosing the perfect material for your countertops. We offer a wide range of options, including granite, quartz, marble, and more. Our skilled craftsmen will then fabricate and install your countertops with precision and care.
Cabinetry and Cabinet Refacing
Whether you're looking for custom cabinetry or a cost-effective way to update your existing cabinets, we have you covered. We offer a variety of options, including cabinet refacing, to give your kitchen or bath a fresh new look.
Our Promise
At MKD Kitchen and Bath, we believe in providing our clients with the best possible service and craftsmanship. We use only the highest quality materials and work with trusted suppliers to ensure that your project is completed to your satisfaction.
Contact Us Today
If you're ready to transform your home with our expert remodeling services, contact us today to schedule a free design consultation. Our team will work with you every step of the way to bring your vision to life.
No Payments, No Interest for 12 Months!
Novi Michigan Remodeling Service Area
Welcome to Novi, Michigan, a thriving city located in Oakland County, just 25 miles northwest of Detroit. With a population of over 60,000 people, Novi is a hub for business, entertainment, and cultural events.
If you're a homeowner in Novi, you understand the importance of maintaining and upgrading your property. Home remodeling is a powerful way to add value to your home, increase your comfort and enjoyment, and express your personal style.
This is why we offer top-quality home remodeling services that can help you achieve your dream home. Our team of experienced designers and craftsmen specialize in kitchen and bath remodeling, countertop fabrication and installation, and cabinetry and cabinet refacing.
Whether you're looking to modernize your kitchen with new cabinets and countertops, or transform your bathroom into a spa-like retreat, we can help. Our experts will work closely with you to understand your vision, and create a custom design that fits your unique needs and style.
Don't settle for a home that doesn't reflect your personality and needs. Contact us today to schedule a free design consultation and take the first step toward creating the home of your dreams.
Novi, Michigan Service Area