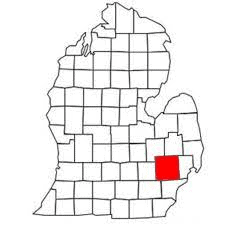 Welcome to MKD Kitchen and Bath, your trusted provider of custom cabinetry services in Southfield, Michigan. Our team of expert designers and craftsmen can help you transform your kitchen into the space of your dreams with our custom cabinetry solutions.
Whether you're looking to upgrade your kitchen cabinets for more storage space, improve the functionality of your kitchen, or simply enhance the aesthetic appeal of your home, we have the expertise and experience to make it happen.
At MKD Kitchen and Bath, we offer a wide range of cabinetry options to choose from, including traditional, contemporary, and modern styles. Our cabinets are made of high-quality materials and come in various finishes, colors, and designs to suit your personal taste and preferences.
With our custom cabinetry services, you can rest assured that your new cabinets will not only look great but will also be built to last. We pride ourselves on our attention to detail and commitment to delivering exceptional craftsmanship on every project we undertake.
Ready to transform your kitchen with our custom cabinetry services? Contact us today to schedule a free design consultation with one of our experts. 
No Payments, No Interest for 12 Months!
Southfield Michigan Cabinetry Service Area
Welcome to Southfield, Michigan – a thriving city with a rich history and diverse culture. If you're looking to increase your home's value and enhance your quality of life, consider new cabinetry by MKD Kitchen and Bath.
Our custom cabinetry services are designed to transform your kitchen into a functional and beautiful space that meets all of your needs. From sleek modern designs to timeless traditional styles, we offer a wide range of options to suit any taste and budget.
With our expert team of designers and craftsmen, you can trust that your new cabinetry will be installed with precision and care. Not only will it improve the aesthetics of your home, but it will also add functionality and value to your space.
Contact us today for a free design consultation and let us help you create the kitchen of your dreams.
Southfield, MI Cabinetry Service Area