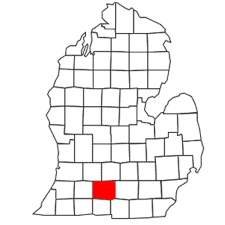 Battle Creek, MI
Cabinetry
Our new cabinet installation program provides an excellent solution for homeowners who want to upgrade their kitchen or bathroom without the constraints of cabinet refacing. With new cabinets, you can transform the look of your space and increase your home's value. We will remove your old cabinets and replace them with new, high-quality ones that are tailored to your style and preferences.
Our team of expert installers will ensure that the installation process is smooth and efficient. We'll work with you to determine the best cabinet materials, design, and layout that meets your specific needs. The installation process may take longer than cabinet refacing, but our professionals will ensure that the work is done quickly and efficiently.
Opting for new cabinets allows you to create a customized look that fits your vision, and you can choose from a range of styles, finishes, and colors. While it may require a larger budget than cabinet refacing, new cabinets can be a worthwhile investment that enhances your space and improves your overall living experience. At MKD, we guarantee exceptional service, and we'll leave you with the kitchen or bathroom of your dreams.
Whatever cabinetry upgrade you are envisioning, we guarantee to help Battle Creek homeowners create the home of their dreams!
No Payments, No Interest for 12 Months!
Battle Creek Michigan
Service Area
Nestled in the heart of southwestern Michigan, Battle Creek is a beautiful city known for its stunning landscapes, rich cultural heritage, and vibrant city center. With a population of over 50,000 individuals, Battle Creek is a bustling city that serves as a hub for education, commerce, and entertainment.
Stretching across an area of 42 square miles, Calhoun County, where Battle Creek is located, has become a highly sought-after destination for homeowners and businesses alike. The county boasts a thriving economy, outstanding public schools, and a diverse range of entertainment options, making it an attractive place to call home.
As a result, numerous homeowners in Calhoun County seek home renovation services to update their properties and make them more comfortable and functional. At MKD, we specialize in kitchen and bathroom remodeling services and have built a solid reputation for excellence among Battle Creek residents.
We offer only the finest-quality materials, including quartz and granite, and utilize cutting-edge fabrication and installation techniques to ensure that our clients are completely satisfied with the end result. Our team of highly skilled professionals works closely with each client to understand their unique needs and preferences, providing personalized solutions that meet their specific requirements.
Whether you're looking to update your kitchen, renovate your bathroom, or create a custom living space that reflects your individual style, MKD has the expertise, experience, and resources to turn your vision into reality. We are committed to providing our clients with exceptional service, quality craftsmanship, and outstanding value, and we look forward to partnering with you to transform your home into the space of your dreams. Contact us today to learn more!
Battle Creek Cabinetry Service Area