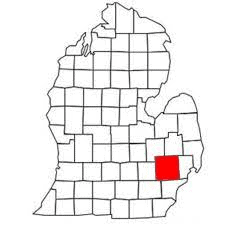 Auburn Hills

Cabinet Refacing
At MKD Kitchen and Bath, we believe that the kitchen is the heart of your home. It's where you spend time with your family, create delicious meals, and make memories. But if your kitchen is outdated or in disrepair, it can be difficult to enjoy the time you spend in there. That's where our cabinet refacing services come in.
If you're looking for a way to update your kitchen without breaking the bank, cabinet refacing is the perfect solution. It's a fast, affordable way to give your kitchen a fresh new look in as little as three days. Not only is it quick and cost-effective, but it's also an eco-friendly choice, as it reduces waste by keeping your existing cabinet boxes.
Our cabinet refacing process involves removing your old cabinet doors and drawer fronts and replacing them with new, custom-made ones. We also apply a veneer to the cabinet boxes, giving them a fresh, new look that perfectly complements your new doors and drawers. Plus, you can choose from a variety of finishes and hardware options to create a look that's uniquely yours.
With our cabinet refacing services, you can transform your kitchen for half the cost of a full cabinet replacement. Plus, you won't have to deal with the hassle and mess of a full kitchen remodel. It's a win-win!
If you're ready to update your kitchen with our cabinet refacing services, contact MKD Kitchen and Bath today to schedule a free design consultation. Our experienced designers will work with you to create a custom look that fits your style and budget. Let us help you create the kitchen of your dreams!
No Payments, No Interest for 12 Months!
Auburn Hills, MI Cabinet Refacing Service Areas
Auburn Hills is a bustling city in Oakland County, Michigan, known for its vibrant business community, excellent schools, and diverse entertainment options. It is located just 30 miles north of downtown Detroit, making it an ideal location for families and young professionals who want to enjoy the amenities of the city while living in a more suburban setting.
If you're looking to update your home, cabinet refacing may be just what you need. At MKD Kitchen and Bath, we offer cabinet refacing services that can transform your kitchen in as little as three days for half the cost of a full cabinet replacement. Our expert team can help you select the perfect custom countertops to complement your refaced cabinets, creating a beautiful and functional space for cooking, entertaining, and relaxing.
With our cabinet refacing services, you can dramatically improve the appearance and functionality of your kitchen while saving time and money. Plus, new cabinets and custom countertops can significantly increase the value of your home, making it a smart investment for the future.
Contact MKD Kitchen and Bath today for a free design consultation and let us help you bring your dream kitchen to life!
Auburn Hills

Cabinet Refacing