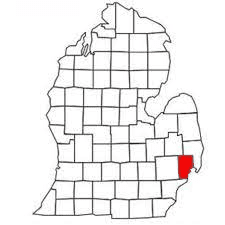 Welcome to MKD Kitchen and Bath, your premier destination for custom countertop services in Plainwell, Michigan. We specialize in providing high-quality countertop solutions that can transform your home's kitchen or bathroom into a beautiful, functional space that suits your lifestyle.
At MKD Kitchen and Bath, we offer a wide range of countertop materials, including quartz, granite, solid surface, and laminate. Our team of expert designers can help you choose the perfect material that complements your home's aesthetic and meets your specific needs.
Whether you want to replace your outdated countertops or install new ones as part of a complete kitchen or bathroom remodel, our team has the experience and expertise to get the job done right. We use only the highest quality materials and employ advanced techniques to ensure that your new countertops are durable, easy to maintain, and visually stunning.
We understand that your home is your sanctuary, and we're committed to providing personalized service that meets your unique needs. From the initial consultation to the final installation, our team will work closely with you to ensure that every aspect of your countertop project meets or exceeds your expectations.
Don't wait any longer to transform your home with new custom countertops from MKD Kitchen and Bath. Contact us today to schedule a free design consultation and take the first step toward creating the kitchen or bathroom of your dreams!
No Payments, No Interest for 12 Months!
Plainwell Michigan Countertops
Service Area
Plainwell, Michigan is a charming city located in Allegan County. At MKD Kitchen and Bath, we provide custom countertop services to homeowners in Plainwell and the surrounding areas. Our expert team offers a variety of materials, including quartz, granite, solid surface, and laminate, to help transform your kitchen or bathroom into a beautiful and functional space.
Upgrading your countertops can add value to your home and improve your daily life. Our custom countertops are designed to fit your unique style and needs, with a range of colors, patterns, and finishes available. We pride ourselves on delivering high-quality workmanship and excellent customer service to ensure your satisfaction.
If you're interested in upgrading your countertops in Plainwell, contact MKD Kitchen and Bath today for a free design consultation.
Plainwell Countertops Service Area