Kitchen and Bathroom Remodeling Services of Kalamazoo, MI
Transform your kitchen and bathroom into stunning spaces with our top-notch remodeling services. At the Kalamazoo Design Center, we specialize in creating beautiful and functional living spaces that exceed your expectations. Whether you're looking for a complete renovation or a simple refresh, our team of experts is here to bring your vision to life.
No Payments, No Interest for 12 Months!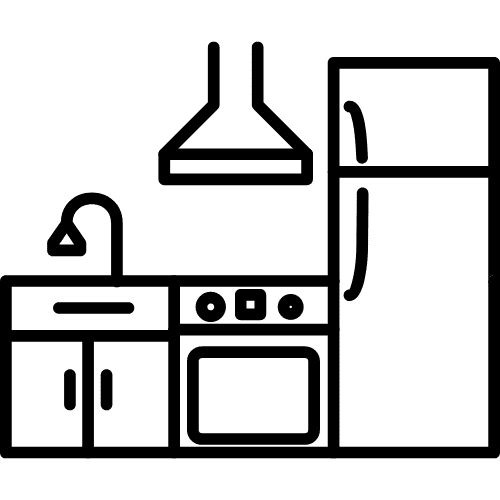 Elevate your culinary experience with our professional kitchen remodeling services. From concept to completion, we handle every aspect of the project, including layout design, custom cabinetry, countertop installation, flooring, lighting, and more. Let us create a kitchen that reflects your personal style and enhances your lifestyle.
Turn your bathroom into a luxurious oasis with our comprehensive bathroom remodeling solutions. Whether you desire a spa-like retreat or a modern and sleek design, our skilled team will transform your space into a functional and beautiful area. We take care of everything, from plumbing and electrical work to fixtures, tiling, and vanities.
Add elegance and functionality to your kitchen or bathroom with our premium-quality cabinetry options. Our expert craftsmen design and install custom cabinets tailored to your specific needs and style preferences. From traditional to contemporary, we offer a wide range of materials, finishes, and hardware to create the perfect storage solution for your space.
Give your existing cabinets a fresh look without the hassle of a full replacement. Our cabinet refacing service involves updating the exteriors while maintaining the structural integrity of your current cabinets. With a vast selection of finishes and styles, we can revitalize your kitchen or bathroom with a cost-effective and environmentally friendly solution.
Enhance the beauty and functionality of your space with our exquisite countertop options. Whether you prefer the timeless elegance of granite, the sleek look of quartz, or the durability of solid surface materials, we have the perfect countertop to suit your taste and lifestyle. Our team ensures precise installation for a flawless finish.
Our outdoor kitchen service combines exceptional design, premium materials, and expert craftsmanship to create stunning and functional outdoor cooking spaces that seamlessly integrate with your outdoor living area. Offering grills, outdoor appliances, countertops, and stylish outdoor cabinets.
Expertise: With years of experience in the industry, our team of professionals possesses the knowledge and skills to tackle any remodeling project. We stay up-to-date with the latest trends and techniques to deliver outstanding results.
Quality Craftsmanship: We take pride in our meticulous craftsmanship and attention to detail. From the initial design stage to the final installation, we maintain the highest standards to ensure a flawless finish that exceeds your expectations.
Personalized Approach: We understand that every client is unique, and we tailor our services to meet your specific needs and preferences. Our dedicated team will work closely with you to understand your vision and bring it to life, creating a space that reflects your individual style.
Customer Satisfaction: Our ultimate goal is your complete satisfaction. We strive to provide an exceptional customer experience from start to finish, delivering results that will enhance your home and lifestyle for years to come.
Ready to start your kitchen remodel or bathroom renovation project? Contact us today to schedule a consultation with our design experts at the Kalamazoo Design Center. Let us create the space of your dreams.