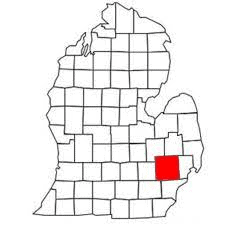 Welcome to MKD Kitchen and Bath – your premier choice for high-quality cabinetry services in Troy, Michigan. We offer a wide range of cabinetry services to help you create the perfect space, whether you're looking to update your existing cabinetry or install new, custom-built cabinetry.
Our team of experts specializes in designing and installing cabinetry that meets your unique needs and style preferences. We offer a variety of materials and finishes to choose from, ensuring that your new cabinetry perfectly complements your space and reflects your personal style.
We understand that your cabinetry needs to be both functional and beautiful, which is why we're committed to using only the highest-quality materials and the latest techniques to ensure that your cabinetry is both durable and aesthetically pleasing. From soft-close hinges to custom hardware, we'll work with you to create a design that meets your exact specifications and exceeds your expectations.
At MKD Kitchen and Bath, we offer a wide range of cabinetry services, including cabinet refacing, cabinet installation, and custom-built cabinetry. Whether you're looking to update your existing space or start from scratch, we have the expertise and experience to get the job done right.
We're committed to providing exceptional service and ensuring that your project is completed to the highest standards of quality and craftsmanship. We'll work with you every step of the way to ensure that your new cabinetry meets your specific needs and preferences.
So if you're looking for high-quality cabinetry services in Troy, Michigan, contact MKD Kitchen and Bath today. We look forward to working with you to create the perfect space!
No Payments, No Interest for 12 Months!
Troy Michigan Service Area
Welcome to Troy, Michigan – a vibrant city located in the heart of Oakland County. With its beautiful parks, top-rated schools, and thriving business community, Troy is a great place to call home.
As the largest city in Oakland County, Troy offers something for everyone. Outdoor enthusiasts will love the city's many parks and nature preserves, including the scenic Sylvan Glen Lake Park and the expansive Boulan Park. For those who prefer indoor activities, Troy is home to a variety of shopping centers, movie theaters, and restaurants.
Troy is also known for its top-rated schools, including the award-winning Troy School District, which is consistently ranked among the best in the state. The city's strong business community is home to numerous national and international corporations, making it a hub for innovation and economic growth.
At the heart of it all is Troy's vibrant and diverse community, which celebrates its cultural heritage through events like the annual Troy Daze Festival and the International Festival of Hope. With its strong sense of community and commitment to excellence, Troy truly is a great place to live, work, and play.
If you're a homeowner in Troy, Michigan looking to update your home, MKD Kitchen and Bath can help bring your vision to life. You can contact us today to schedule a consultation. We can't wait to help you transform your home!
Troy Cabinetry Service Area