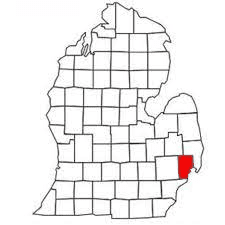 Warren, MI
Kitchen Remodeling
At MKD Kitchen and Bath, we believe that a beautiful and functional kitchen is the heart of any home. Our kitchen remodeling services in Warren, Michigan can transform your outdated kitchen into a modern, functional, and stunning space. Our team of experts specializes in all aspects of kitchen remodeling, including new countertops, cabinetry, cabinet refacing, design services, and appliances.
Whether you want to upgrade your cabinets, install new countertops, or give your kitchen a complete overhaul, we can help. We work closely with you to understand your needs, preferences, and budget to create a customized design that fits your unique style.
Our team uses only high-quality materials and state-of-the-art technology to ensure that your new kitchen is not only beautiful but also durable and long-lasting. A kitchen remodel can increase your home's value and your quality of life, and we are committed to making your dream kitchen a reality.
Contact us today for a free design consultation, and let us help you transform your kitchen into the space of your dreams.
No Payments, No Interest for 12 Months!
Warren Michigan
Service Area
Warren, Michigan is a vibrant city known for its rich history, diverse culture, and community events. If you're a homeowner in Warren, you know how important it is to maintain and improve your property's value. At MKD Kitchen and Bath, we specialize in custom kitchen remodeling services that can transform your home and enhance your quality of life.
A kitchen remodel is an investment in your home and your well-being. It can improve the functionality and aesthetics of your kitchen, making it a more enjoyable space for you and your family to cook, eat, and spend time together. With our expertise in new countertops, cabinetry and cabinet refacing, design services, and appliances, we can create a custom kitchen that perfectly fits your needs and style.
Our team of skilled professionals is committed to delivering high-quality work and exceptional customer service. We use only the finest materials and products in all of our projects, ensuring that your new kitchen will be both beautiful and durable. Plus, with our competitive pricing and flexible financing options, a custom kitchen remodel is more affordable than ever before.
Ready to transform your kitchen and increase your home's value? Contact us today to schedule your free design consultation and let us help bring your dream kitchen to life.
Warren Kitchen Remodeling Service Area