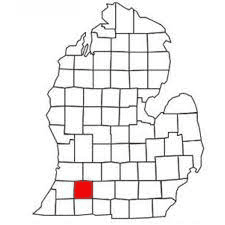 Kalamazoo County
Cabinet Refacing
Our cabinet refacing program offers a practical solution for homeowners who want to upgrade their cabinets without the hassle of a full replacement. By opting for cabinet refacing, you can transform the appearance of your kitchen or bathroom and simultaneously enhance the value of your home. We will remove your old, damaged, or outdated cabinets and restore them to an exceptional condition through our program.
Our expert installers will retain the essential structure of your current cabinet system and replace all other cabinet components. The cabinet refacing process is uncomplicated, direct, and highly effective in revamping any room in your home, restoring it to its former glory.
Opting for cabinet refacing allows you to create a fresh new look while also freeing up your budget for other updates. Additionally, cabinet refacing takes a mere three to four days to complete, eliminating the need for a full-scale remodel that can cause significant disruption and inconvenience. MKD's team of professionals will swiftly and efficiently complete the project, leaving you with the kitchen you've always envisioned, and you may even wonder why you didn't take the plunge earlier!
Whether you prefer granite and quartz, we guarantee to help Kalamazoo County homeowners create the home of their dreams!
No Payments, No Interest for 12 Months!
Kalamazoo County, MI Service Areas
Kalamazoo County can be found on the western side of Michigan, and it ranks among the ten most populous counties in the state. With a population exceeding 265,000 individuals, the county houses four cities and 15 townships, making it a highly sought-after suburban destination for those looking to establish permanent residence.
Kalamazoo County, spanning across 580 square miles, has enticed over 100,000 households to settle down within its borders thanks to its exceptional public schools, a multitude of thriving businesses, and a diverse array of entertainment options.
Kalamazoo County boasts a significant population of homeowners who require remodeling services annually, and our company is well-equipped to fulfill this need. MKD, the leading provider of countertop services in Michigan, has established a sterling reputation among residents in Kalamazoo County. We exclusively offer top-of-the-line quartz and granite materials and utilize premier fabrication and installation techniques to ensure that each client is delighted with the final outcome. We are thrilled to assist you in bringing your vision for a dream home to fruition. Reach out to us today to get started!
Kalamazoo Cabinet Refacing Service Area