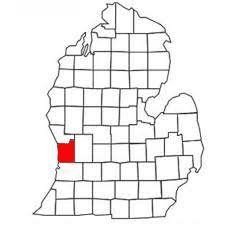 Our new countertop installation program provides homeowners with a practical solution for upgrading their kitchens or bathrooms without the need for a full remodel. By opting for new countertops, you can completely transform the look and feel of your space and significantly increase the value of your home.
Our team of expert installers will remove your old, damaged, or outdated countertops and replace them with new, high-quality materials that meet your specific design preferences and functional needs. Our new countertop program is an uncomplicated and direct process, providing an effective way to update your space while saving you both time and money.
Opting for new countertops also means that you can create a fresh and modern look that suits your personal style, without the limitations of cabinet refacing. With new countertops, you can customize your space to meet your unique preferences and make the most of your kitchen or bathroom.
MKD's team of professionals is dedicated to providing exceptional quality and service in every project we undertake. Our new countertop installation process is efficient and streamlined, taking just a few days to complete. You'll be amazed at how much your new countertops can transform your space, and we're confident that you'll wonder why you didn't make the switch sooner! Contact us today to learn more about our new countertop program.
Whether you prefer granite and quartz, we guarantee to help Holland homeowners create the home of their dreams!
No Payments, No Interest for 12 Months!
Holland Michigan Service Areas
Holland is a city located on the western shore of Michigan, and it is known for its Dutch heritage and picturesque scenery. With a population of around 33,000 people, it is a charming and sought-after destination for those looking to experience small-town living with modern amenities.
The city of Holland covers an area of 17.35 square miles and is home to several thriving businesses, excellent public schools, and a variety of entertainment options. Its downtown area features unique shops, art galleries, and restaurants, while its beautiful beaches along Lake Michigan attract visitors from near and far.
As a result of its strong community of homeowners and businesses, there is a high demand for home improvement services in Holland. Our company, MKD, is the leading provider of countertop services in the region and has earned a reputation for delivering exceptional quality and service. We offer a wide selection of quartz and granite materials, and our team of experts utilizes the latest fabrication and installation techniques to ensure a flawless final product. Whether you're looking to remodel your kitchen or bathroom, we are here to help bring your vision to life. Contact us today to learn more!
Holland Countertops Service Area