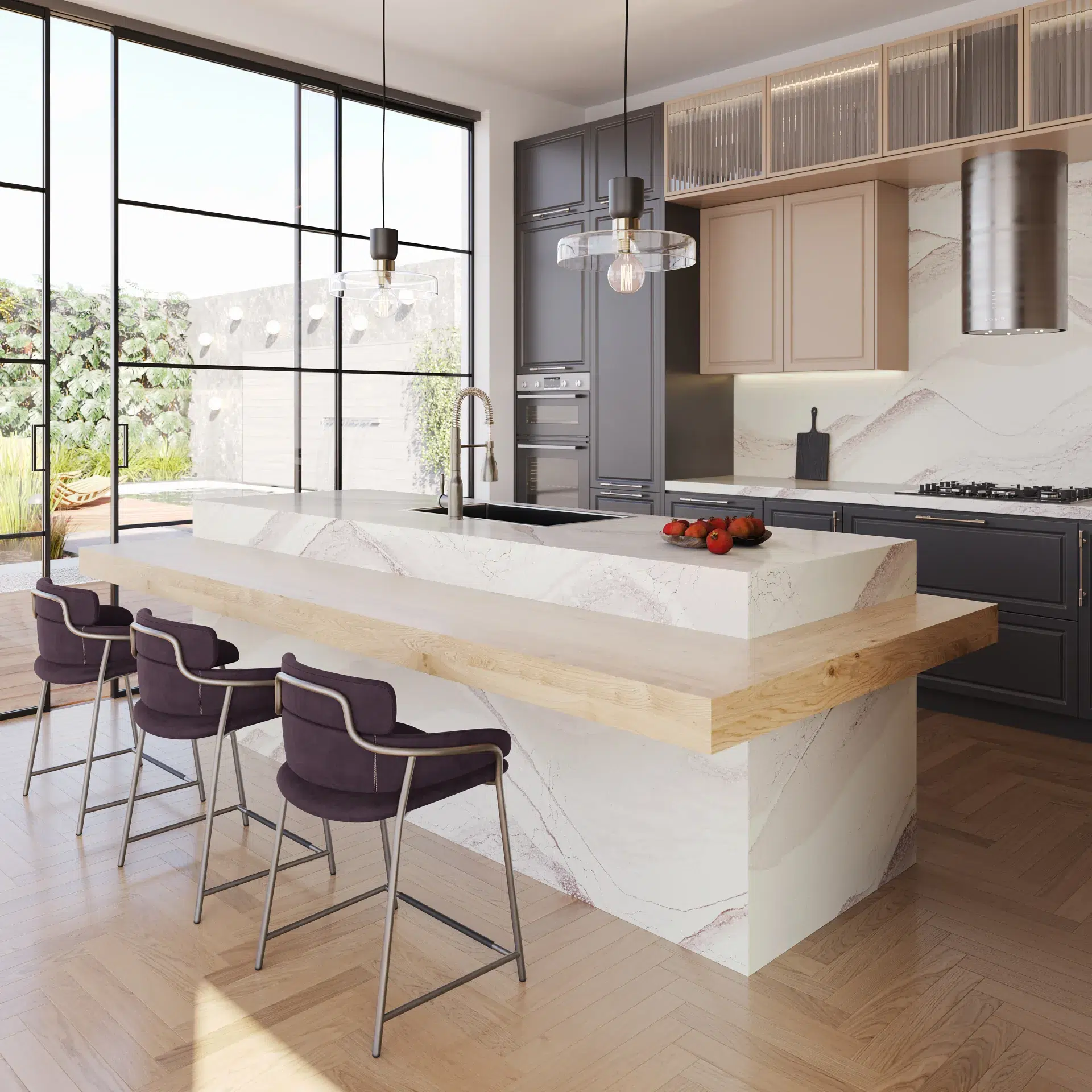 Cambria Quartz Countertops
Looking for a countertop material that is both beautiful and durable? Look no further than Cambria quartz countertops, offered by MKD Kitchen and Bath.
Cambria is a natural quartz surface that is nonporous and resistant to stains, scratches, and heat. This makes it a perfect choice for kitchens and bathrooms, where spills and messes are common. Unlike granite and other natural stones, Cambria does not require sealing or special cleaning products, making it easy to maintain and keep clean.
At MKD Kitchen and Bath, we offer a wide range of Cambria quartz countertop options to fit any design aesthetic. From classic white and gray to bold blues and greens, we have a color and patterns to match any style. Our team of experts can help you choose the perfect Cambria countertop for your space and install it with precision and care.
In addition to its durability and beauty, Cambria is also an eco-friendly choice. Cambria is made in the USA using 100% recycled water and scraps from the manufacturing process are reused or recycled. This means that you can enjoy a beautiful and functional countertop while also doing your part to protect the environment.
Upgrade your kitchen or bathroom today with Cambria quartz countertops from MKD Kitchen and Bath. Contact us to schedule a consultation and see how we can help transform your space.
No Payments, No Interest for 12 Months!
Cambria Quartz Countertops Service Area