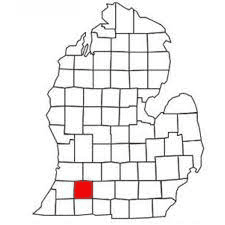 Kalamazoo County
Cabinetry
If you're looking to upgrade your kitchen or bathroom cabinetry in Kalamazoo, Michigan, MKD Kitchen and Bath has you covered. Our team of experts specializes in custom cabinetry, providing high-quality materials and expert craftsmanship to bring your vision to life.
We understand that your cabinets are an essential component of your space, providing both style and functionality. That's why we work closely with our clients to design and build cabinets that fit their unique needs and preferences.
Our cabinetry options include:
Custom cabinets: We work with top industry brands to provide high-quality custom cabinets that are tailored to your space and style.
Semi-custom cabinets: We offer a wide range of semi-custom cabinets that can be modified to fit your unique needs.
Stock cabinets: We provide a variety of stock cabinets that are both affordable and stylish.
At MKD Kitchen and Bath, we're committed to using only the best materials and providing expert installation services. We work closely with our clients to understand their needs and preferences, ensuring that the end result is both functional and beautiful.
Whether you're looking for a complete kitchen or bathroom overhaul or just want to update your cabinets, MKD Kitchen and Bath can help. Contact us today to schedule a consultation and learn more about our cabinetry options in Kalamazoo.
No Payments, No Interest for 12 Months!
Kalamazoo County, MI Service Areas
Kalamazoo County can be found on the western side of Michigan, and it ranks among the ten most populous counties in the state. With a population exceeding 265,000 individuals, the county houses four cities and 15 townships, making it a highly sought-after suburban destination for those looking to establish permanent residence.
Kalamazoo County, spanning across 580 square miles, has enticed over 100,000 households to settle down within its borders thanks to its exceptional public schools, a multitude of thriving businesses, and a diverse array of entertainment options.
Kalamazoo County boasts a significant population of homeowners who require remodeling services annually, and our company is well-equipped to fulfill this need. MKD, the leading provider of countertop services in Michigan, has established a sterling reputation among residents in Kalamazoo County. We exclusively offer top-of-the-line quartz and granite materials and utilize premier fabrication and installation techniques to ensure that each client is delighted with the final outcome. We are thrilled to assist you in bringing your vision for a dream home to fruition. Reach out to us today to get started!
Kalamazoo Cabinet Refacing Service Area