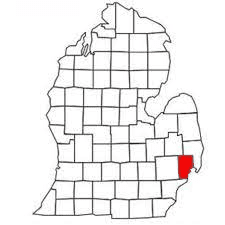 Welcome to MKD Kitchen and Bath! We are thrilled to offer our cabinetry services to the community of Warren, Michigan.
If you're looking to transform your home and create a more functional and stylish space, new cabinets are a great place to start. Our team of experts can help you design and install custom cabinets that perfectly suit your needs and aesthetic preferences.
Custom cabinetry can make a huge impact on the overall look and feel of your kitchen or bathroom. Our team can help you choose the right materials, finishes, and hardware to achieve your desired look. From traditional to modern, we have a wide variety of options to choose from.
At MKD Kitchen and Bath, we believe that high-quality cabinetry should be affordable for everyone. That's why we offer competitive pricing without sacrificing quality or craftsmanship. We only use the best materials and techniques to ensure that your new cabinets are built to last.
If you're ready to transform your home with new custom cabinets, we're here to help. Contact us today to schedule a free design consultation and see how our team can help bring your vision to life!
No Payments, No Interest for 12 Months!
Warren Michigan Cabinetry
Service Area
Welcome to Warren, Michigan, where MKD Kitchen and Bath is proud to offer high-quality custom cabinetry services to homeowners in the area. Our team of experienced designers and craftsmen are dedicated to helping you achieve your dream kitchen with the perfect cabinets to match your style and needs.
New cabinets can make a significant impact on your home, not only in terms of aesthetics but also functionality. Upgrading your cabinetry can provide you with more storage space, improved organization, and easier access to your kitchen items. It can also increase the value of your home and make it more appealing to potential buyers.
At MKD Kitchen and Bath, we understand that your kitchen is the heart of your home, and we are committed to creating custom cabinetry that reflects your unique vision and style. We offer a wide range of cabinet styles, materials, and finishes to choose from, so you can get the perfect look and feel for your home.
Our team of experts will work closely with you to design and build the perfect cabinets that meet your needs and budget. From the initial consultation to the final installation, we'll be with you every step of the way to ensure your complete satisfaction.
Don't wait any longer to transform your kitchen with new cabinets from MKD Kitchen and Bath. Contact us today to schedule a free design consultation and start the journey towards your dream kitchen.
Warren Cabinetry Service Area