What Are The Most Popular Quartz Countertop Colors?
Without further ado, let's get into the most popular colors for quartz countertops!
---
White, ivory, cream, and other light-colored quartz materials add elegance and light to a space. White quartz countertops also do an excellent job of making a room appear bigger and feel brighter.
Light quartz countertops are rising in popularity due to modern interior designs trending towards a minimalist style. White quartz countertops are also popular because of the various patterns and shades available. This diversity of white quartz materials makes it easy to match them to your preferred color scheme and style!
Check out some of our favorite and most popular white/light quartz countertops colors.
Lusso quartz by Silestone has a soft, white/gray base coloring and a gorgeous pattern consisting of gold, charcoal, and bronze veins. The beautiful Lusso quartz provides a fresh feel to a space, making it a favorite among interior designers and homeowners.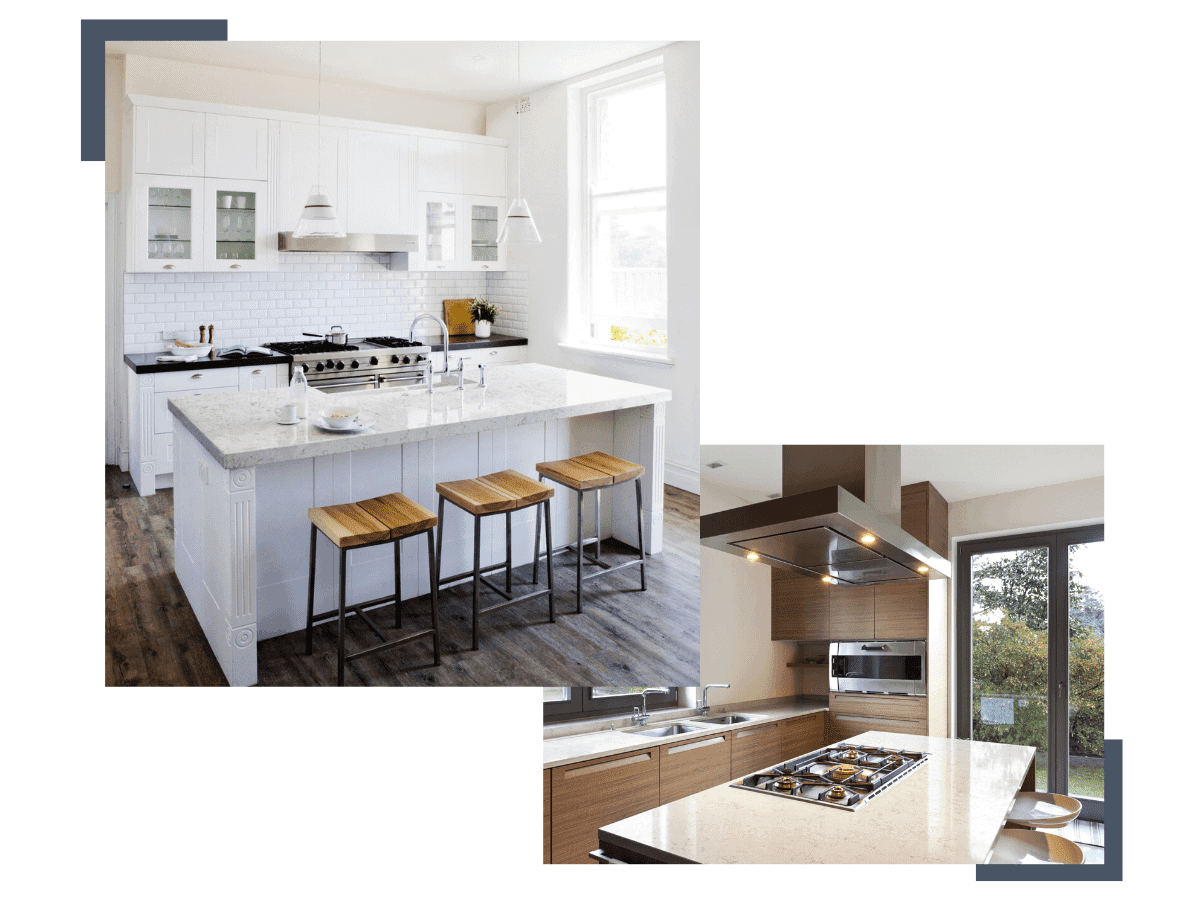 Grey-colored quartz is a truly one of a kind quartz countertop option and is famous for adding a modern feel to any space. From concrete-like designs to more granite-like patterns, grey quartz countertops offer great versatility to fit your unique style.
From light, smokey quartz to dark, charcoal coloring, grey quartz countertops come in a wide variety of hues and patterns perfect for any bathroom or kitchen design.
These are our favorite grey quartz countertops colors!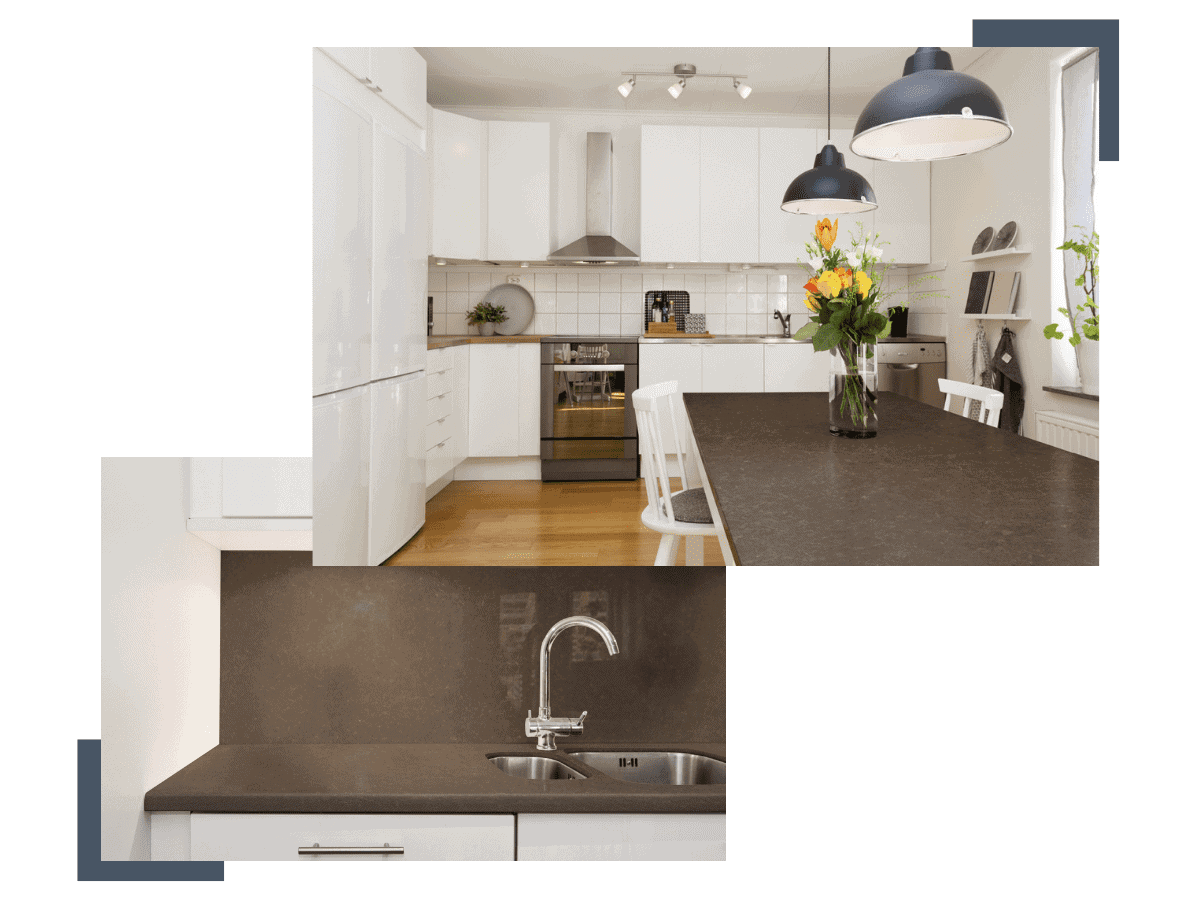 ---
Start creating your vision today and when you're ready to make it a reality MKD is here to bring it to life!
Ready to get started on your dream kitchen? We've broken down everything you need to know in our Ultimate Guide To Kitchen Remodeling Cost!
Designing a kitchen is easier than ever before with the help of our Kitchen Visualizer tool! Use our innovative design tool to create your dream kitchen by choosing from our full catalog of countertop materials, cabinet styles, flooring, appliances, and more! Did we mention you can also design your dream bathroom?
For more countertop advice check out these tips on When Is The Best Time To Upgrade Your Countertops!
---
We hope that these tips help make your decision a bit less stressful. When it comes to kitchen remodeling and design, Michigan Kitchen Distributors has been in the industry for years and can help make the kitchen design process easier, especially when it comes to countertops. We offer in-home consultations and carry a wide variety of materials including quartz, granite, solid surface, and laminate countertops. Connect with us today for more information!
We used our partner, MSI Surfaces Kitchen Visualizer tool to render these images – Check it out for yourself to try out different countertop options for your dream waterfall island design!
We Can't Wait To Serve You!
MKD sells, manufactures, and installs granite, quartz, solid surface, and laminate countertops throughout Michigan, Northern Ohio, and Northern Indiana. We have been providing kitchen and bath products across the Midwest for over 70 years! Please give us a call or send us a message today with any questions you may have about your countertop project or to get an estimate for a new waterfall island or similar!
If you enjoyed reading these design tips, please share so that others may find us!
Also, comment below if you have any questions, comments, or requests for our next blog.