Updating your kitchen has long been on your to-do list under "someday," but finally the time has come to invest in making your dream kitchen a reality. You're ready to restore your outdated cabinets and ditch your worn-out countertops. Hiring a kitchen designer may be on your mind, and if so, you've come to the right place. We're sharing our insight on everything you need to ask before hiring a kitchen designer, so you can make the most of your renovation, and ensure your kitchen comes out better than you could have imagined.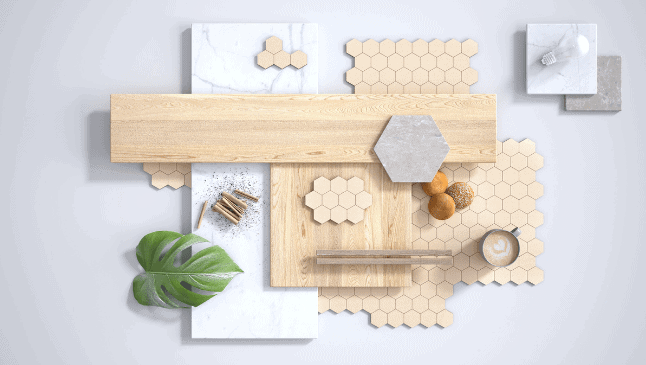 Ask This Before Hiring A Kitchen Designer
There's a lot involved in designing any room in a home, especially a kitchen. From plumbing and electric to cabinets, appliances, and countertops, designing a kitchen involves many elements that must come together into a functional and aesthetically pleasing space. Furthermore, kitchens are the most highly trafficked room in a home, are often used for large gatherings, and function as more than just a place to eat and prepare meals.
This makes designing a kitchen no small task. A task that hiring a kitchen designer would be very helpful in completing. In fact, the advantages to hiring a kitchen designer are widespread. First of all, remember that hiring a designer doesn't mean you have to take a "hands-off" approach. Many designers encourage collaboration and can act as a great guide for creating your initial concept and remodeling plan.
That said, here are a few benefits to hiring a kitchen designer.
Benefits to Hiring a Kitchen Designer:
A professional kitchen designer will be a great partner to you throughout the entire remodeling process. From the start, they'll work with you to get a clear vision for your kitchen, which may include an update to your kitchen's floorplan, color palette, design style, and more, all depending on your personal preferences. They'll create a design for your review and fine-tune the details until it is perfected! Once the full design is complete, they'll be in touch throughout the entire renovation and around to assist in any way necessary.
Hiring a kitchen designer not only ensures a smoother remodeling process but can also ensure you get the most bang for your buck! While a designer does have a cost, the potential for your budget to be maximized goes up significantly when working with a certified designer. On top of that, hiring an interior designer can even help increase your home's value, making the choice to hire a kitchen designer a pretty great one.
Step Into Your Remodeling Journey With Confidence.
So, you're convinced. You're ready to reap the benefits of hiring a kitchen designer and maxing out on your kitchen's potential. Now it's time to arm yourself with the questions to guide you in finding the perfect designer for you and your home. It's our hope that this information will help you step into your remodeling process with confidence and excitement!
What To Ask Before Hiring a Kitchen Designer:
7 Questions To Ask Your Kitchen Designer.
1. Does your designer have proper certifications?
2. Can your designer provide references? Do those references have kitchens similar to your design style??
3. Can you recommend any suppliers or contractors?
4. How many design options will I receive?
5. How often will your designer communicate with you about your project?
6. What timeline does your designer project for your project?
7. What are the costs of your designer's services? And how is the fee structured?
1. Does your designer have proper certifications?
The standard for any interior designer is having a certification from the National Kitchen and Bath Association. This means they have already met many standards that you'll want your designer to meet. Including seven years of kitchen design experience, ability to properly meet customer expectations, knowledge of mechanical, electrical, and plumbing, up-to-date on the industry's trends, latest appliances, and most sustainable products.
FINANCING TIP: When creating your budget, don't forget to include the cost of your designer, as well as any other outside hires needed for your project. For help financing your project, our 12-month financing program allows for no interest and no payments for 12 months! Learn more here.
2. Can your designer provide references? Do those references have kitchens similar to your design style?
You'll want to ask for a few references when vetting a kitchen designer. Then ask those references about their project, did it come out on a budget? Was it completed in the time expected? Are there any other concerns you'd like to address before moving forward? This is a great way to answer any questions you wouldn't ask your designer. You can also check a designer's reviews if they have a Facebook or Google profile for more information.
3. Can you recommend any suppliers or contractors?
When a designer can recommend others in the industry, it's a sign of a design vet. They'll be able to help you connect to contractors, suppliers, and other individuals who may come in handy throughout your remodel. Plus, having good relationships within the industry, and with clients, is so important when it comes to design.
BUDGET TIP: A budget calculator can help you compile a budget easily and break down expenses! Check out our budget calculator here.
4.
How many design options will I receive?
Depending on the designer, and your preferences, you may receive multiple design concepts to choose from. However, if you are interested in more than one ideation, be sure to ask your design upfront to ensure your expectations are met. Also, make sure to ask about revisions and edits to the design, like how many rounds of revisions are allowed, and how long the turnaround is for updates. You can also play around with online kitchen design tools to test out styles for your own, so you can go in with a clear idea of what you want.
5. How often will your designer communicate with you about your project?
For those who like a hands-on approach to remodeling, you'll want to ask about your designer's communication abilities and let them know upfront your expectations. Depending on a designer's personality, they may love to stay in touch daily and or weekly, keeping in close contact throughout your project. However, other designers may prefer to end their services once their design concept is completed.
CONSULTATION TIP: At your first design consultation, bring photos of your current kitchen AND inspiration photos of kitchen designs you love. To schedule your initial design consultation with one of our designers today, click here to book yours!

6.
What timeline does your designer project for your project?
While you may have found the perfect designer, you'll want to ask them if they have the time and energy to take on your project. Let them know when you expect your project to be completed, and ensure you're being realistic with your timeline. For help to creating a kitchen remodeling timeline, check out this step-by-step guide!
7. 
What are the costs of your designer's services? And how is the fee structured?
Costs of interior design work vary from designer to designer. Depending on the project and designer's personal preferences, they may charge a flat fee, an hourly rate, or offer various packages. Ask your designer upfront how their cost structure works and what you can expect to budget for their services.
Conclusion
Hiring a ktichen designer is a big decision, and a personal one too. Your designer will help you create the home of your dream, so be sure to ask the right questions in oder to find the perfect designer for you.
What's Next?
We hope you found these questions to ask your kitchen designer insightful and that they can help you select the perfect designer. In the meantime, be sure to check out our blog on Three Most Popular Kitchen Design Styles where we discuss exactly how to create today's latest kitchen design trends.
Want More Design Help?
Check out our latest blog on the  herringbone vs chevron and learn everything you need to know about the popular tile patterns, as well as tips for kitchen storage in our guide, Genius Kitchen Cabinet Storage Solutions.
Our designers are ready to make your dream home a reality.
Ready to make your kitchen dreams come true? The Kitchen Shop is here to help bring your vision to life. We offer custom kitchen design and remodeling services to Michigan homeowners and we would love to help you on your kitchen remodeling journey! Contact us today to get started!
---
When it comes to kitchen design, The Kitchen Shop has become one of West Michigan's premier remodeling centers and is here to help you! We have everything you need to create your dream kitchen, from cabinets and countertops to plumbing fixtures, appliances, and hardware, The Kitchen Shop is truly a one-stop shop for all your remodeling needs. Our team offers over 300 years of combined experience in kitchen design and a master skillset to ensure the vision you have for your kitchen is brought to life.
Connect with us today for more information and get if you're ready to start your kitchen remodeling journey schedule an appointment with one of our talented design consultants.
The Kitchen Shop is West Michigan's premier kitchen and bath design and remodeling center with locations in Lansing, Battle Creek, and Kalamazoo.