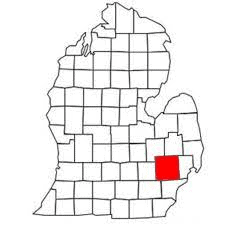 Oakland County Remodeling
Oakland County, MI kitchen and bathroom remodeling – MKD has offered custom kitchen and bath remodeling services to the homeowners of Oakland County, Michigan for over 70 years. Our diverse catalog of quartz and granite countertop materials helps bring each homeowners' dream home to life.
View our Quartz and Granite Special Offers!
Oakland County, MI Service Areas
Oakland County is the second-largest county in Michigan, located in Metro-Detroit. With a population of over 1.2 million, the County is home to 31 unique cities and 15 townships.
Within the County's 907 sq miles, over 500,000 households have planted roots, and have contributed to the County's thriving community.
Oakland County has great public school districts, an abundance of job opportunities, various entertainment, and flourishing business districts, which attract many Michigan residents. MKD is ready to help Oakland County homeowners create the home of their dreams, see our comprehensive list of Oakland County service areas to get started today!
MKD Kitchen and Bath is your go-to destination for exceptional home remodeling services in Oakland County, Michigan. With a focus on quality craftsmanship and customer satisfaction, we offer a wide range of services tailored to meet your unique needs.
Our team of experts specializes in custom countertops, providing you with a vast selection of materials and designs to choose from, ensuring a perfect fit for your kitchen or bathroom. We also offer cabinet refacing services, breathing new life into your existing cabinets by replacing the doors, drawer fronts, and hardware, giving your space a fresh and updated look.
Our design services will help you envision the perfect layout and style for your dream kitchen or bath, guiding you through every step of the process. Additionally, we provide a wide range of appliances, ensuring top-notch performance and efficiency for your home. Whether you're looking for a sleek new oven or a state-of-the-art refrigerator, we have you covered.
Finally, our comprehensive kitchen and bath remodeling services bring your vision to life, from demolition to installation, creating a space that reflects your personal style and exceeds your expectations. Trust MKD Kitchen and Bath to transform your home into a haven of comfort and elegance.
See What Our Oakland County Customers Are Saying
Donna W.
Everyone I dealt with were very knowledgeable and professional. I had a couple leveling issues and was given advise on how to solve them. Installation was great, Joe did a great job.
Joyce R.
Step by step process working with MKD people were fantastic! Communication was great! Everything was gone over and explained with questions answered whenever one came up. Respectable and responsible. They made each step enjoyable. Thank you!
Kathy S.
MKD staff were all very friendly and professional. I love my new quartz countertop and large sink with new faucet. Installation was painless and I had no cleanup after! Will definitely use MDK for any future kitchen remodel.
Oakland County cities and townships we service:
No Payments, No Interest for 12 Months!
Oakland County Countertop Service Area
"*" indicates required fields