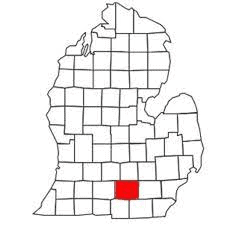 Jackson County Countertops
Jackson County, MI countertops – Jackson County, Michigan homeowners can trust MKD for all their kitchen and bath remodeling needs. When it comes to countertops, we offer the best in the business, with the finest selection of granite and quartz materials in Michigan.
Throughout the entire remodeling process, our team guides each client through every step of the way. From selecting the right countertop to fit your style, to our professional fabrication and installation, we have your back through it all.
It is our guarantee that your customer countertops will be a beloved part of your home for years to come. If you're a Jackson County homeowner and ready to get started on the home of your dreams, contact us today to get started!
View our Quartz and Granite Special Offers!
Jackson County, MI Service Areas
Jackson County is located in the lower south side of Michigan and is one of the most attractive counties in the State. Home to over 158,000 residents, one city, and 19 townships, the County is considered a sought after suburb to settle down.
With beautiful lakes and rivers, great public schools, and various entertainment, Jackson County has attracted more than 60,000 households within the County's 720 sq miles.
Of the numerous homeowners in Jackson County, when they decide they're ready to start a remodel, MKD is here to make it happen! As a top of the line provider of countertops, we've earned an exquisite reputation among Jackson County and we look forward to helping you bring your dream home to life.
Reach out today to get started!
Jackson County cities and townships we service:
No Payments, No Interest for 12 Months!
Jackson County Countertop Service Area